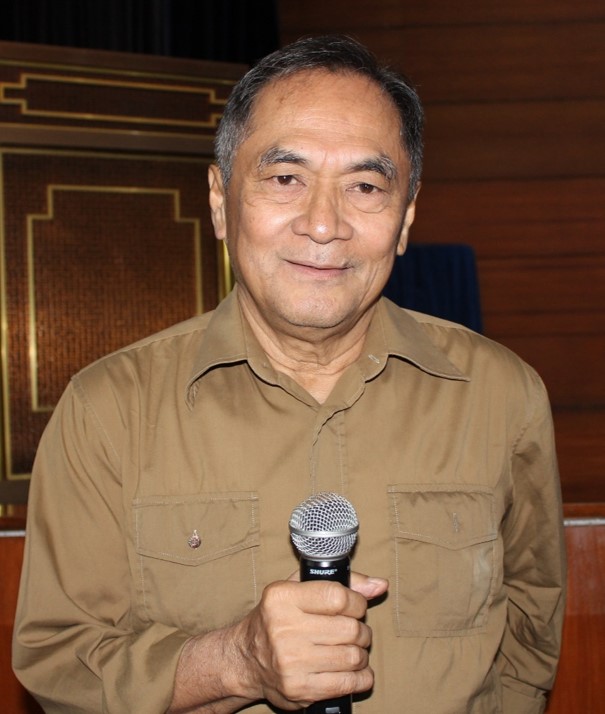 Jaime A. FlorCruz is a veteran China-watcher and foreign correspondent in China. He was CNN's former Beijing Bureau Chief and correspondent, responsible for strategic planning of the network's news coverage of China (2001-2014). He served as TIME Magazine's Beijing Bureau Chief and correspondent (1982-2000).
Twice he served concurrently as the China Chairman of the Fortune Global Forum, a meeting of global business and political leaders, held in Beijing in 2005 and in Chengdu, Sichuan Province, in 2013.
Jaime ("Jimi") FlorCruz was born April 5, 1951 in the Philippines. In August 1971, FlorCruz, a vocal anti-Marcos activist during his college days, unexpectedly found himself stranded in the People's Republic of China.
Then on a three-week tour of China, he was forced into exile when then-President Ferdinand Marcos suspended the writ of habeas corpus and rounded up hundreds of his opponents and critics. Marcos declared martial law in 1972 and a year later, FlorCruz's Philippine passport expired. He was a stateless citizen stranded in China for 12 years.
While in China, FlorCruz studied, worked and traveled extensively. He worked for a year (1972) in a state farm in Hunan province, Mao Zedong's birthplace and also in a fishing corporation in Shandong Province (1973-74).  In Beijing, he took two years of intensive Chinese language study at the Beijing Languages Institute (1974-76). He received his B.A. in Chinese history from Peking University (1982) in addition to a B.A. in advertising at the Polytechnic University of the Philippines in 1971.
Twice weekly, he gave English lessons to college professors at Peking University (1978) and to college students at Peking Normal College (1979-81). He also appeared on Chinese national television, teaching English songs in a weekly program Let's Sing.
FlorCruz has reported extensively on China since 1981, when he started his journalistic career as aBeijing reporter for Newsweek. In 1982, he joined TIME Magazine's Beijing Bureau, and served as Beijing bureau chief from 1990 to 2000. In 2000, he was the Edward R. Morrow Press Fellow at The Council on Foreign Relations in New York.
FlorCruz has witnessed and reported the most significant events of China's past three decades.