Dear Parents/Guardians and Students,
We are pleased to inform you that the application for the Office of President Financial Assistance Program for the School Year 2019-2020 is now open.  Application forms are available at the Reception Area in Padre Algue Campus with Ms. Angelita Co, and the Scholarships Office in Narra Campus with Ms. Betty Sia.
Students applying for the Office of the President Financial Assistance Program must comply with the following criteria:
-          Passing general average
-          Final conduct grade of at least B-
-          Family's annual income (discretionary)
-          Family's Income Tax Return (ITR) or a documentary-stamped statement from the Bureau of Internal Revenue (BIR) certifying that the parents or lawful guardians if the student applying for assistance are exempted from filing ITRs.
Ambassador's Scholarship application forms are also available at the Scholarships Office in Narra Campus.
 Scholarship Application Form HERE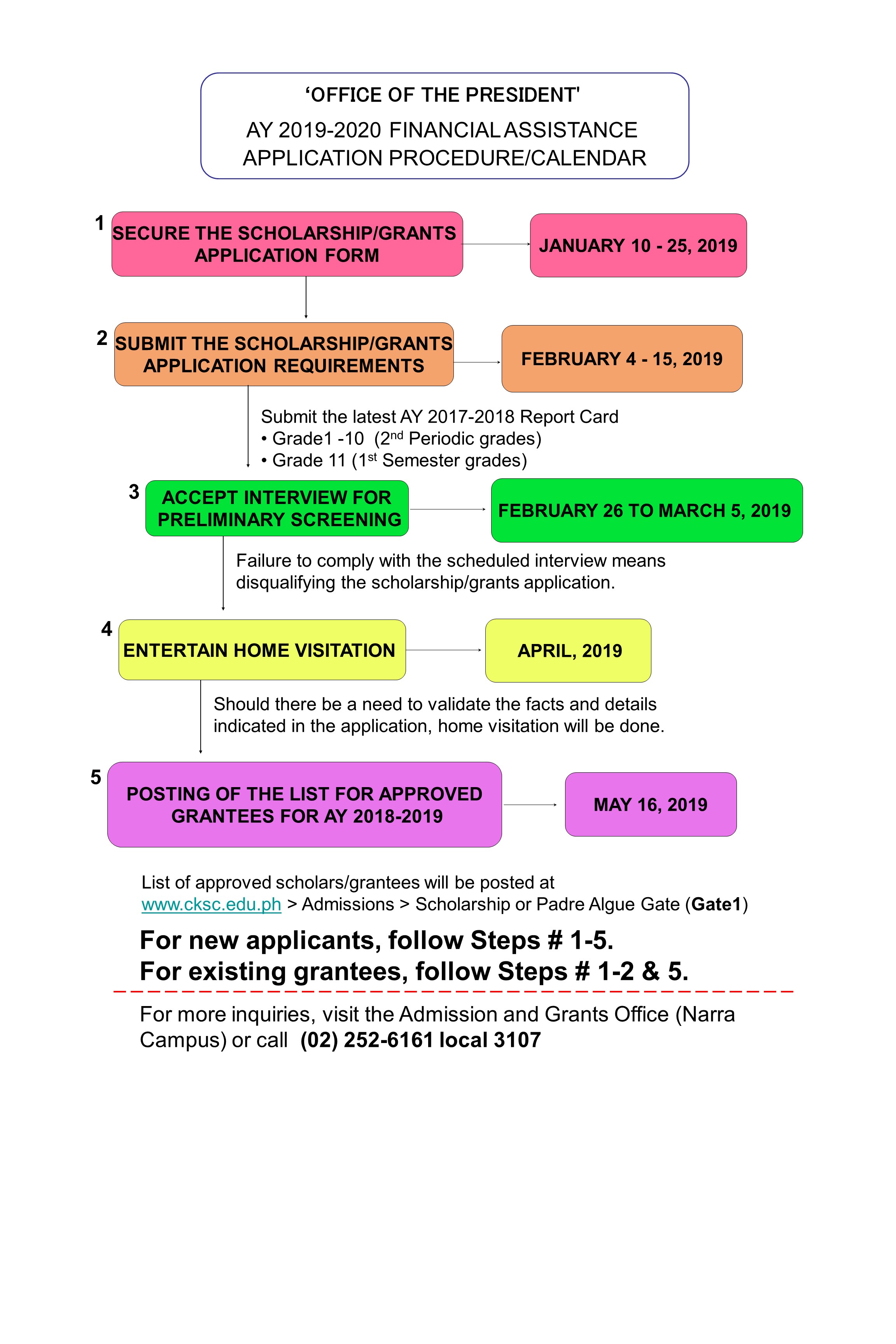 尊敬的家長/監護人及學生:
本校2019-2020學年度校長室學生助學金的申請現已開始。申請表格可向Padre Algue主校區的接待處Angelita Co女士及Narra校區獎助學金辦公室的佘美緻老師索取。
申請者必須符合及繳交下列項目:
-          學業成績總平均及格
-          期末操行成績不能低於乙下
-          家庭的年收入(自行決定)
-          家庭所得稅申報表(ITR)或厘務局(BIR)蓋有印章的文件,證明學生的父母/監護人可免交入息稅。
大使獎學金申請表也可在Narra Campus獎助學金辦公室索取。
獎助學金申請表這裡下載