CKS College News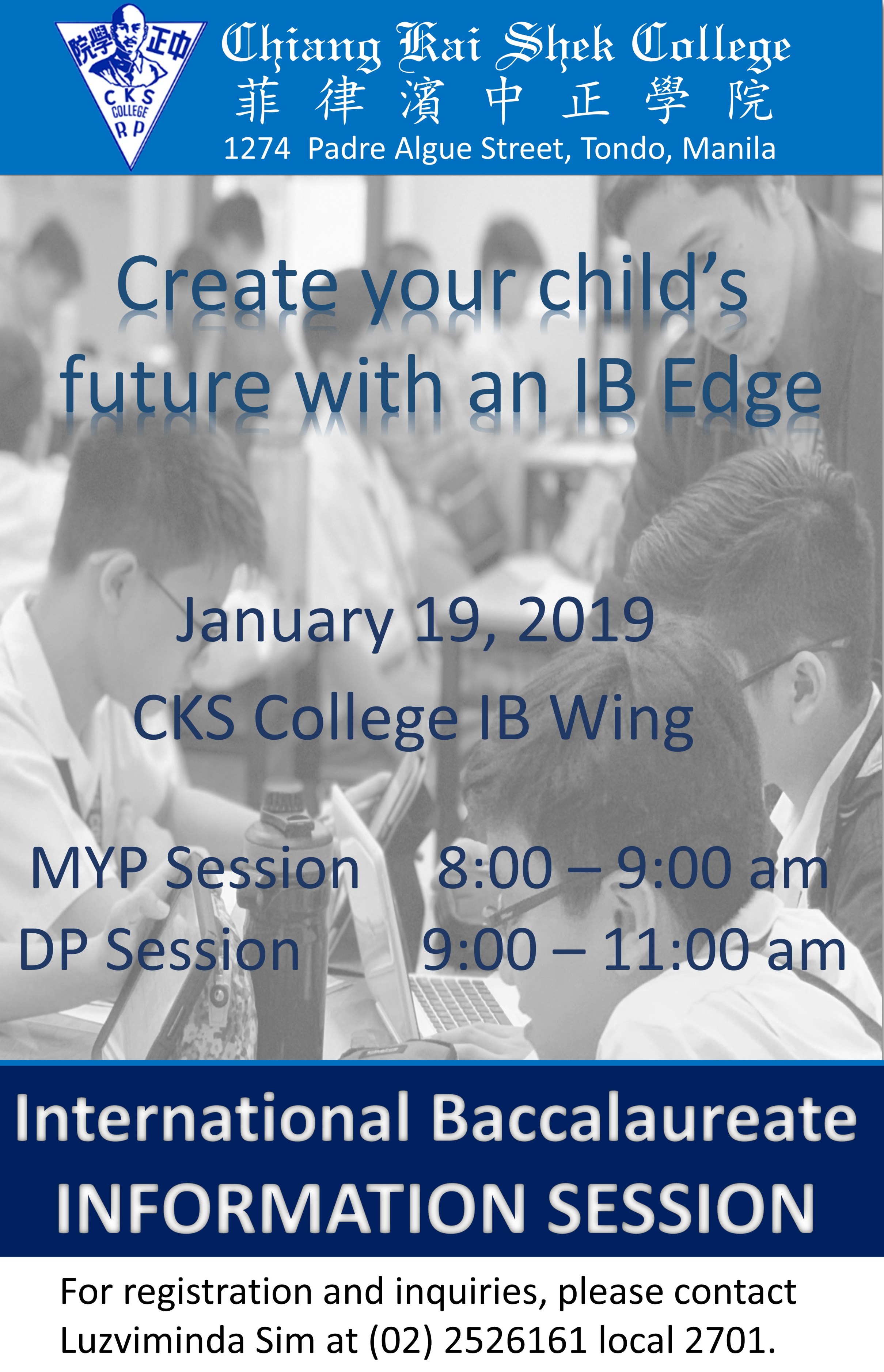 On Saturday January 19, 2019, Mr. Patrick Ong, our Consultant for IB Continuum Development shall conduct an information session about the International Baccalaureate (IB) Diploma Programme, as well as its worldwide recognition and benefits for students. The event will be held from 9:00 to 11:00 am at CKS College International Baccalaureate (IB) Wing.
Chiang Kai Shek College is pursuing candidacy to implement the International Baccalaureate (IB) Diploma Programme, a rigorous and challenging college preparatory program for grades 11 and 12 (ages 16 - 19). IB World Schools share a common philosophy -- a commitment to high-quality, challenging, international education -- that we believe is important for our students.
For further information, please contact Luzviminda Sim at (02) 2526161 local 2701 or 2702.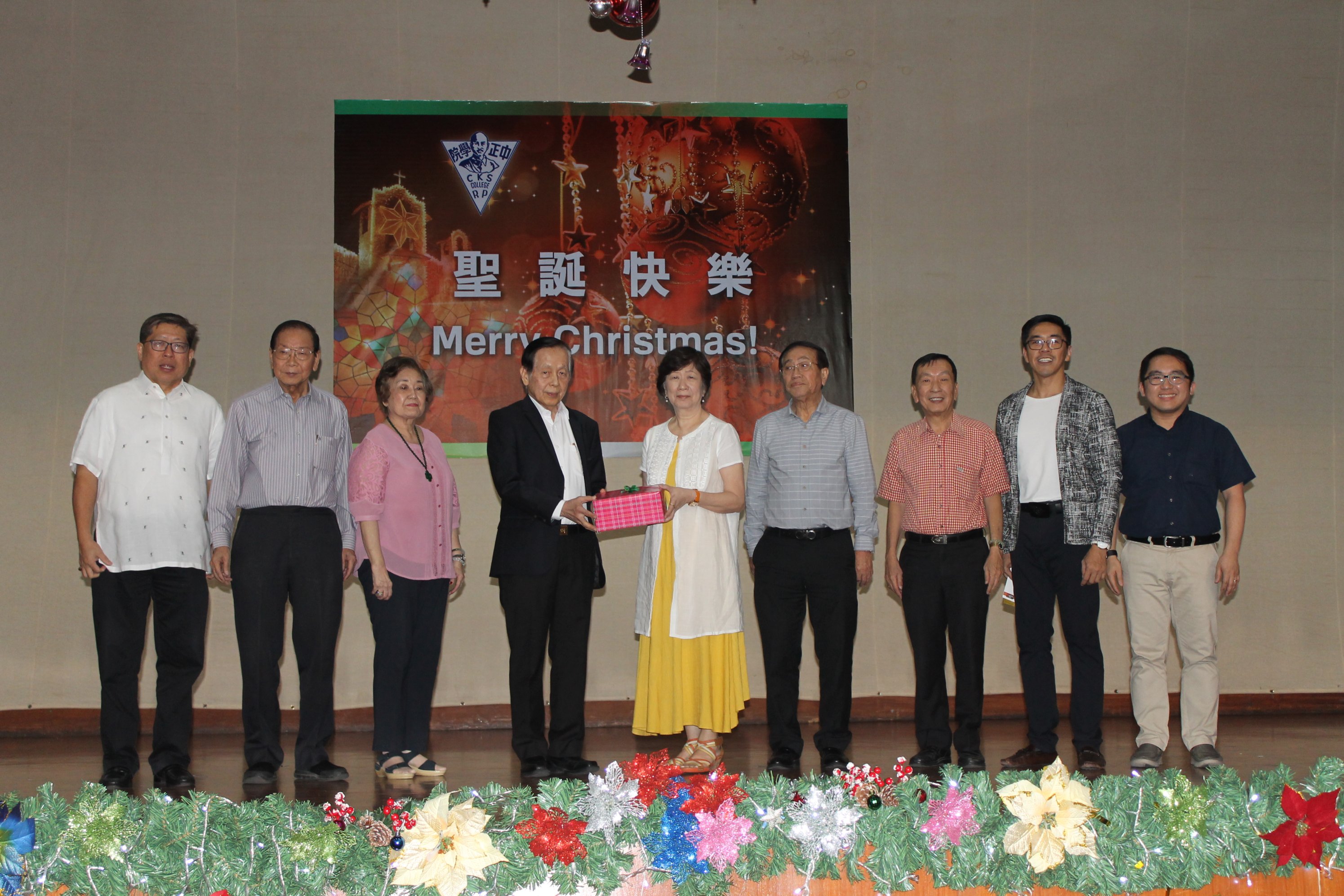 1-4-2019
圖片說明:
董事會領導贈送教師年終獎勵金,潘露莉校長及副校長、總主任代表接受
圖片說明:
第一排:左起:司儀楊菁菁老師、Ms. Zenaida Borja作教師自助方案收支報告、主席章肇寧名譽董事長
第二排:董事會領導贈送教師年終獎勵金,潘露莉校長及副校長、總主任代表接受
第三排:潘校長將教師自助方案利潤轉交各門主管
第四排、第五排:小學英文部老師表演餘興節目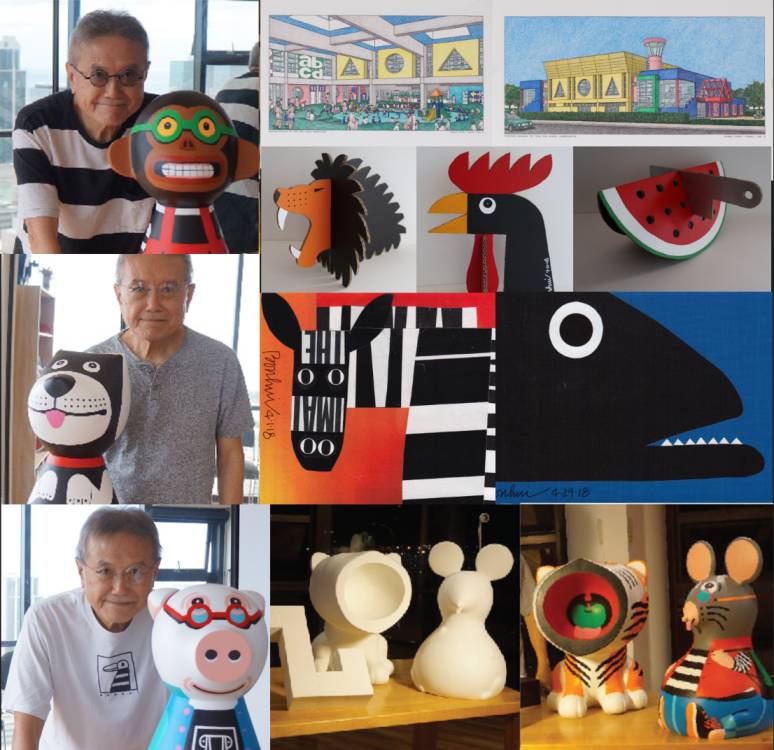 December 19, 2018 11:17 AM
---
全體學生及貴家長:
本校聖誕假期將於12月20日(星期四)開始,至明年2019年1月2 日止。1月7日(星期一)恢復上課及上班。在此期間,學校將暫時關閉。
特此通告週知
Dear parents and students,
Please be reminded that the school will be closed during its Christmas break starting on December 20, 2018 (Thursday).
Classes and offices will resume on January 7, 2019 (Monday).