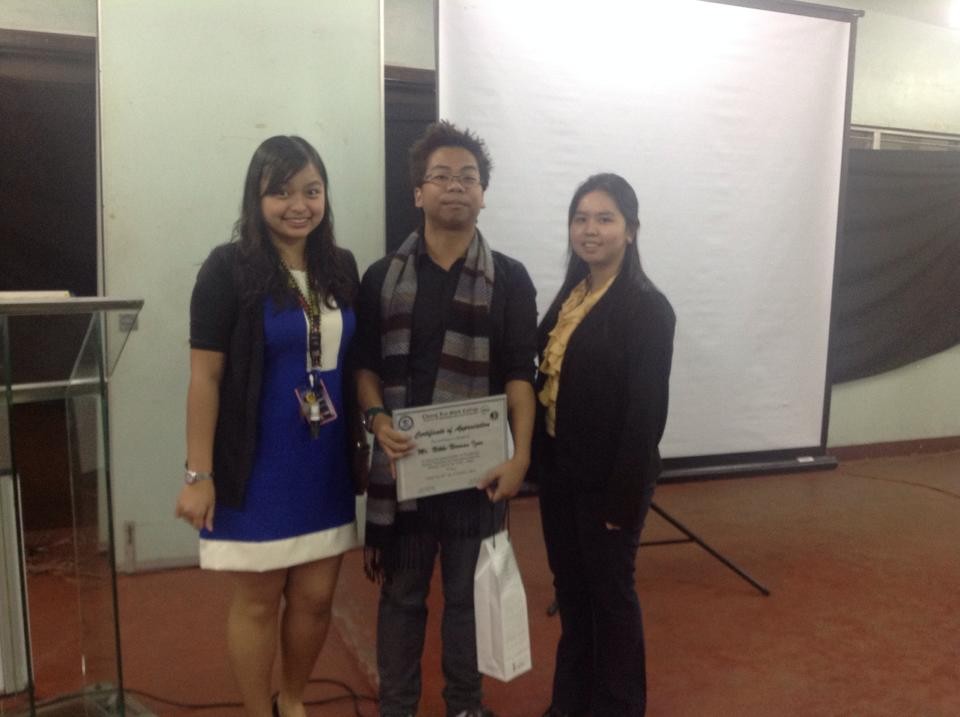 To help the junior and seniors who were preparing for their internships or job applications,  the Senior Organization, in partnership with the Junior Organization, organized and held a seminar entitled, "Business Correspondence: Resume Writing," last January 20, 2014 at the 7th floor of the CKS College Narra campus. The goal of this seminar was to help students write a job-winning resume.
The speaker was Mr. Nikko Norman Izar. Mr. Izar graduated magna cum laude from the University of the East – Manila. He has a Bachelor of Arts degree in Broadcast Communication and is currently pursuing his Master of Arts degree in Communication Research at the University of the Philippines – Diliman. He used to be a segment producer and writer for companies, such as: the Fil-Chi Productions Inc, Philippines Tafler, Lifestyle Asia, and Rubycomm. Austria. At present, he is an associate brand manager of Diamond Laboratories Inc.
Mr. Izar shared tips on how to make a killer resume. He also discussed the do's and don'ts of resume writing. He emphasized that a killer resume is one that is skill-based, organized, and compact. He also gave some tips on how one should prepare for a job interview.
Contributors: Mydee Tan / Photo Credit: Rachelle Tan