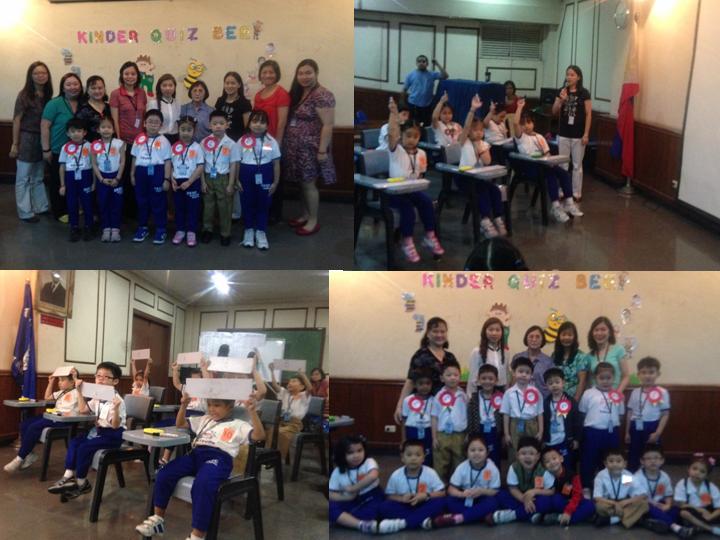 The first-ever Kinder Quiz Bee, which was held last November 22, proved that preschool pupils are small yet terrible. Their answers to questions during the competition showed that they learned a lot  from school.  As part of their learning process, they discovered, developed, and honed skills that will be helpful later in life.
The Kinder Quiz Bee had two sessions – one in the morning  and another in the afternoon. The brightest kids converged at the Ching Ban Lee Memorial hall and attempted to outscore one another. Topics dealt with Science,Mathematics, and General Information.
 The winners in Group A were Denzel S. So (1st Place), Simon Jaxith T. Martinez (2nd Place), Raissa Ysabelle T. Chua (3rd Place), Sasha Athena O. See (4th Place), Aizen G. Po (5th Place), and Airabelle T. Ching (6th Place). Group B winners were Andrew C. Lim Un (1st Place), Chelsea Raine C. Chua Chiaco (2nd Place), Josiah Cody Y. Ang (3rd Place), Cedric Benjamin R. Ong (4th Place), Raphael Jobonavent Herrera (5th Place), Beau Kesler O. See (6th Place), and Joshua Ivan F. Cabansag (7th Place).

Contributor : Luzviminda Sim