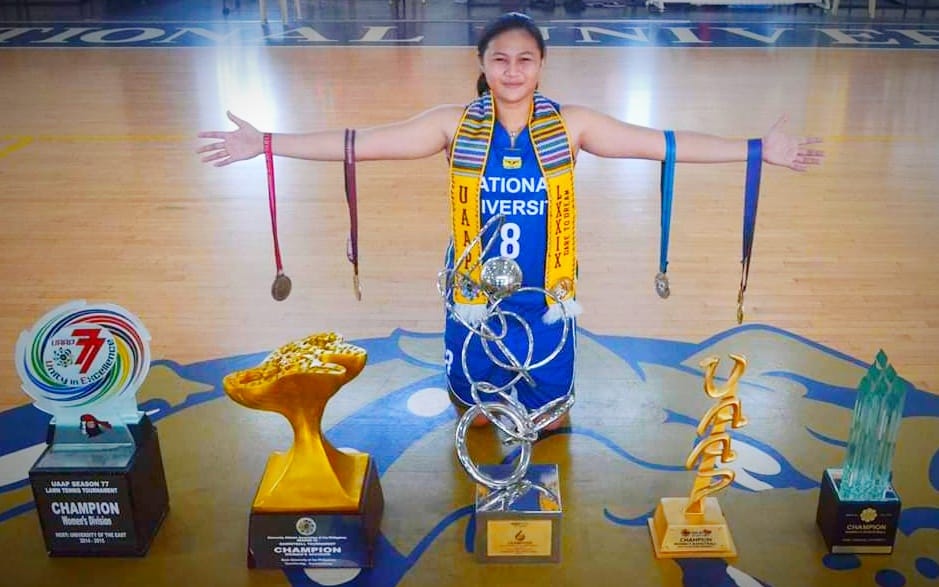 Congratulations
to CKS high school batch 2014 alumna Ria Joy J. Nabalan for having been acknowledged as the only 80-0 player in the history of the Universities Athletic Association of the Philippines (UAAP).
Nabalan was part of the CKS Lady Blue Dragons that emerged as champion in the Women's Basketball League (2012 and 2013), Manila Meet (2012 and 2013), NCR Meet (2012 and 2013), Palarong Pambansa (2012 and 2013) - Most Valuable Player, WNCAA (2013) - Most Valuable Player.
She also won more than fifteen medals as a track and field athlete in 2012 and 2013 during the United Track and Field Newcomers Meet, National Chinese Track and Field Meet, Palarong Maynila, among others.
She was also part of the National University Lady Bulldogs champion team during the UAAP seasons 77 in 2014 (Rookie of the Year), 78 in 2015, 79 in 2016, 80 in 2017 (Mythical 5 selection), and 81 in 2018. She also was part of the champion team in the 3x3 basketball competition during UAAP Seasons 80 in 2018 and 81 in 2019, and Last Man Standing Competition in 2018.