November 30, -0001 8:00 AM
---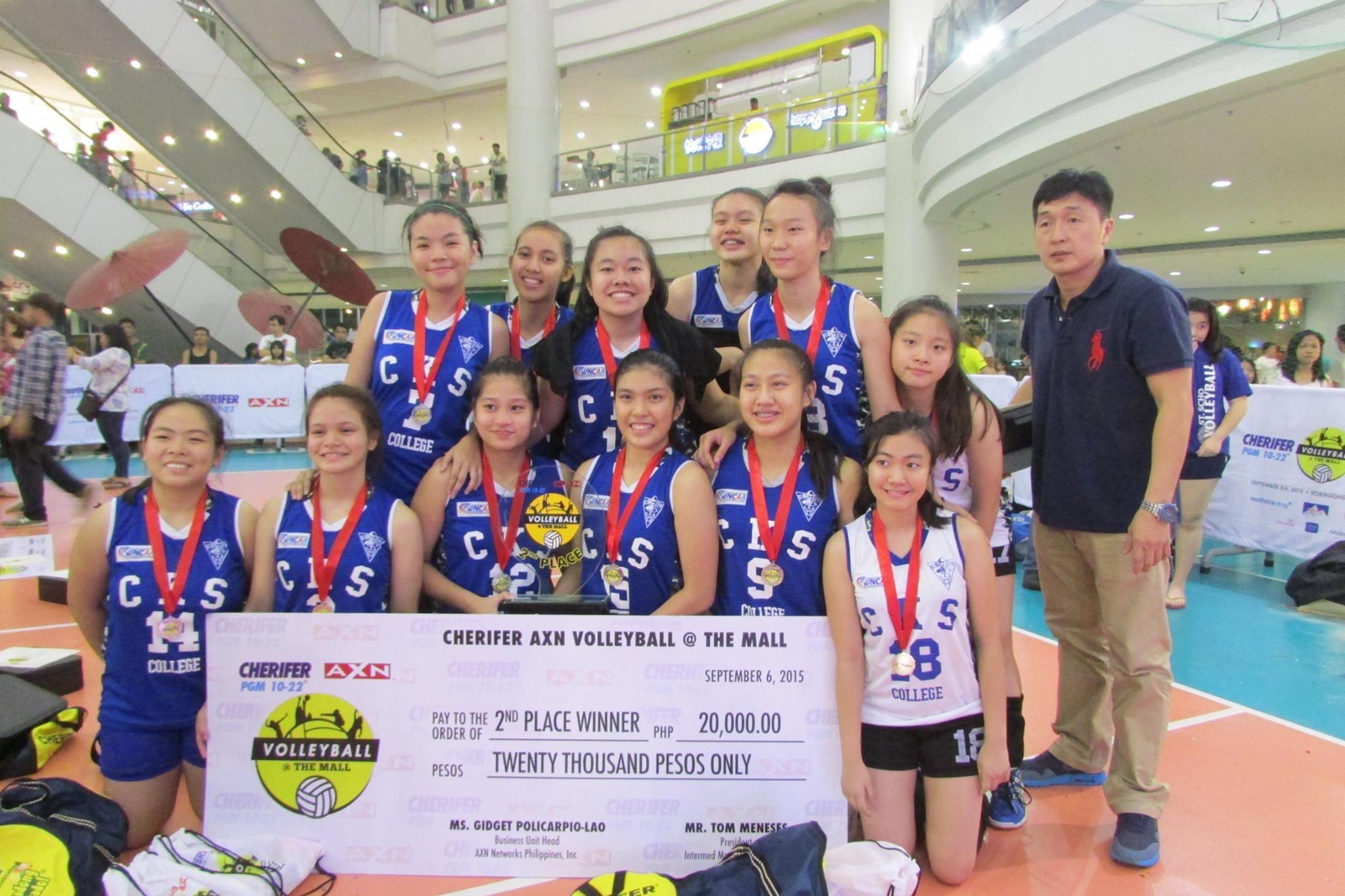 The CKS high school girls volleyball team won 2nd Place in the Cherifer AXN Volleyball @ the Mall held last September 5 and 6, 2015 at Robinson's Place Manila. The competition was participated in by 32 schools.
In the same competition, Mikaela Ramirez also won as most valuable player and best attacker, while team mate Alyssandra Ong won the best blocker award.
The team was recognized during the junior high school flag ceremony on September 8 by CKS College President, Dr. Dory Poa.
Mr. Kirk Ong coached the team.