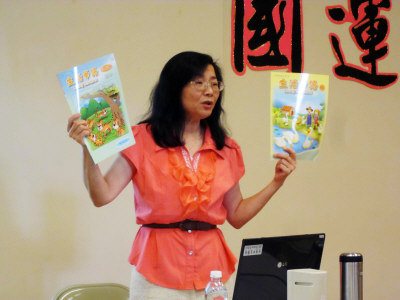 Canada Ark Chinese School Principal Visits CKSC to Share Experience in Using "LIVING MANDARIN" books 
Photo taken from www.worldjournal.com
    本院特邀請海外知名中文教學專家,亦是方舟中文學校長蔡素娥校長于七月七日為本院中小學教師上了一場精彩又實用的講座,題目是「如何啟蒙海外子學華語」。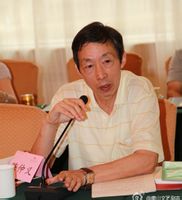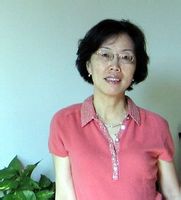 Noted Chinese Poets Visit CKSC (pictures from http://baike.baidu.com) 
   七月十二日(星期五)下午二時,在「千島詩社」及「月曲了文藝基金會」的安排下,中國著名評論家陳仲義教授暨夫人著名詩人舒婷女士受邀為本院中三、中四學生舉行了一場「菲華現代詩講堂」。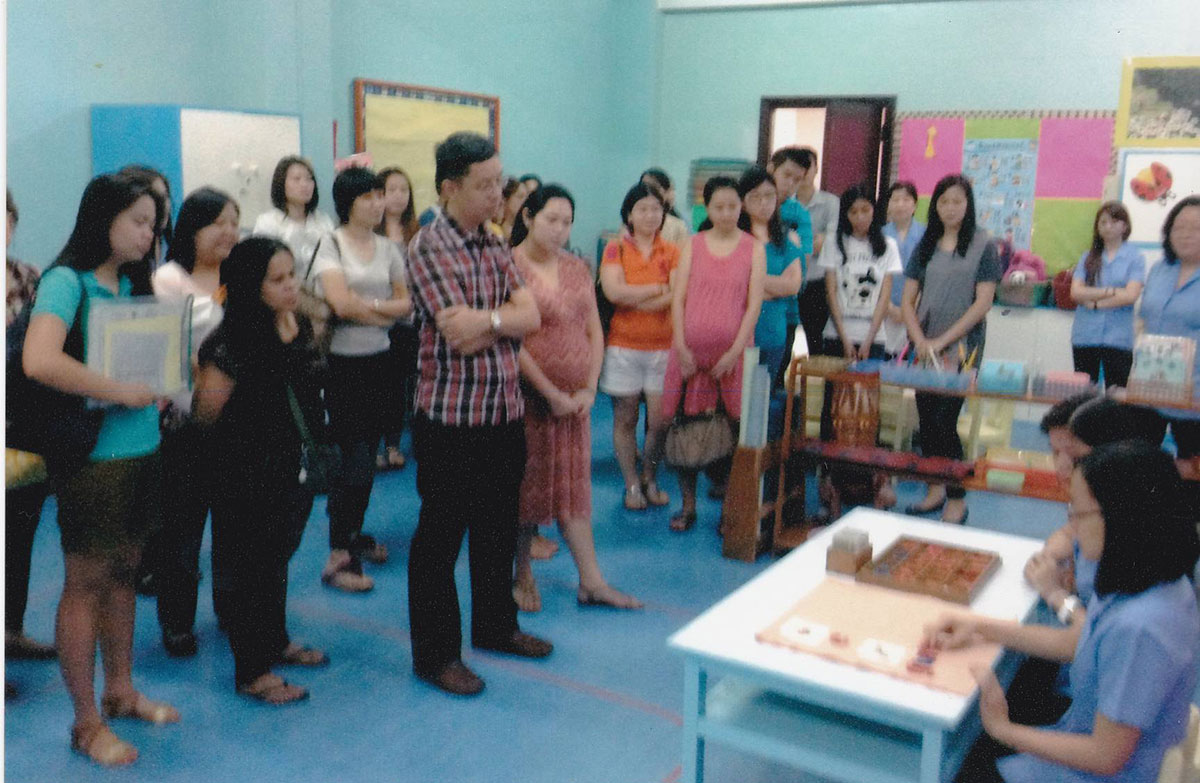 CKSC WONG CHUAN SENG MEMORIAL PRE-SCHOOL MONTESSORI OPEN HOUSE
     中正學院附設泉笙培幼園訊: 泉笙培幼園之蒙特梭利班於六月十日(星期一)上午舉行第十三次家長說明會, 讓本學年度新生家長對蒙特所利教學法有所了解.
       是日, 家長們懷著好奇的心情準時出席, 首先由許禮卿園主任介紹本院董事會禮聘新上任院長-潘露莉博士. 隨後潘院長向家長們解說關於培幼園各班級變遷的原由, 除了讓幼兒有個更舒暢溫馨的學習環境外, 另一方面也是顧慮到天災淹水給培幼園帶來的損失與不便, 間接也會影響幼兒的健康與學習進度. 在施萱瑜副主任介紹擔任蒙特梭利的十一位老師後, 家長們隨即被邀請參觀新鮮出爐的蒙特梭利班的教室.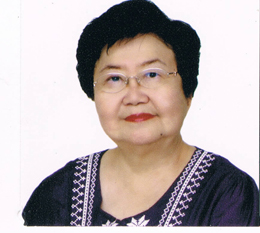 (菲律濱中正學院訊)菲律濱中正學院大學部中文系於今年2013-14學年的第二個學期開設:《菲華當代作家作品選讀(一)》和《中國戲曲》等兩門新課程。
Chiang Kai Shek College (CKSC) presented its transition program for students adapting to the Department of Education's (DepEd) K to 12 Program.  The presentation was helmed by Dr. Dory Poa, Chairperson of the CKSC K to 12 Task Force, and held on March 2, 2013 at the CKSC Auditorium. Organizers thereafter moderated an open forum between school officers and parents who attended the event to clarify points in discussion and address present issues and concerns.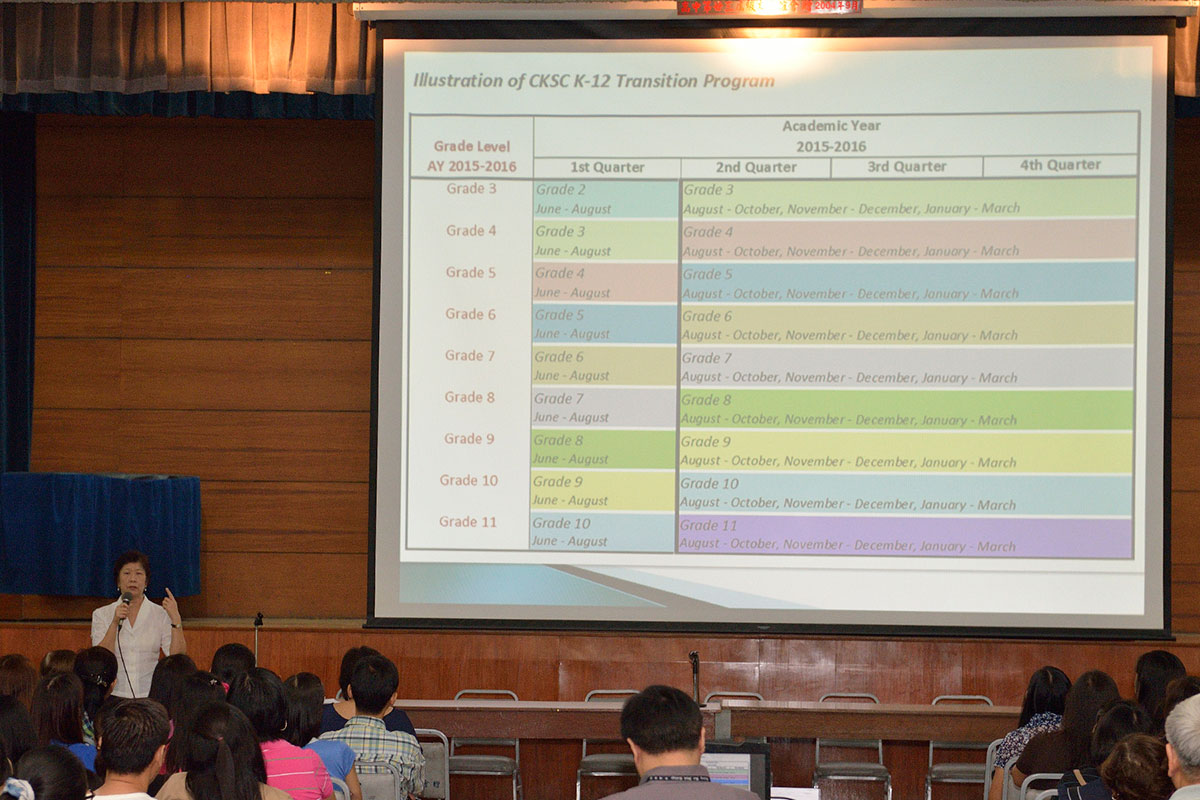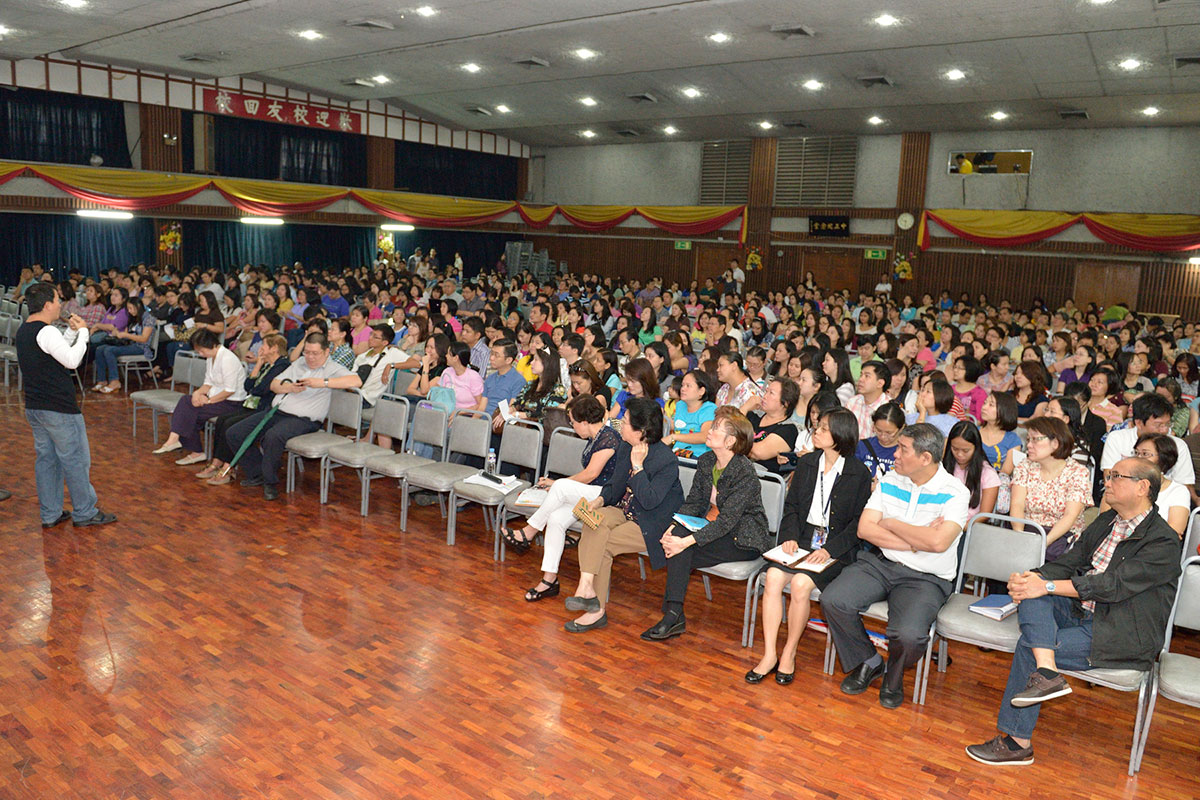 CKSC designed its proposed transition program to be in line with DepEd's new standards without compromising students' competencies in mastering required academic concepts and skills.
Please click on the link below to view the CKSC Transition Program Presentation for K+12.