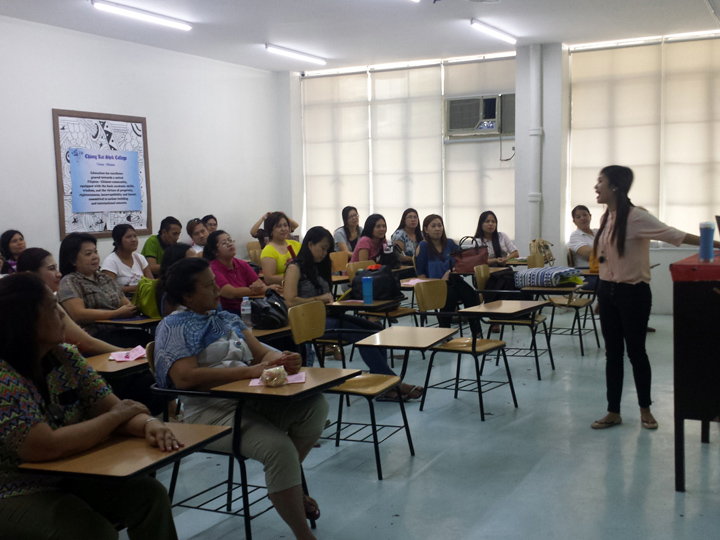 For the first time, the Chiang Kai Shek College gathers the faculty and staff of both English and Chinese Instructions in a historic Research Summit on May 29, 2014 (Thursday), from 8 AM up to 5 PM in the College Auditorium.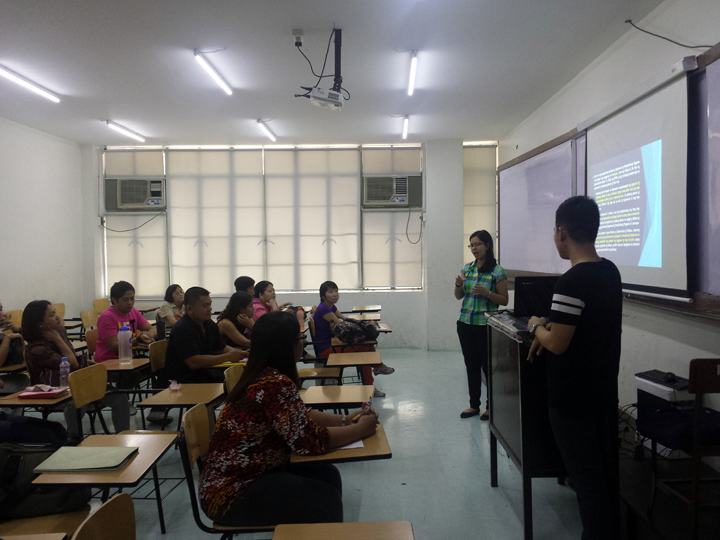 The Research Summit invited Engr. Celso B. Co, Ph. D., Director of Research and Development in TIP QC to be the keynote speaker about the theme: "Development of CKSC Research Culture: Mission I'm Possible as well as Prof. Raymund C. Sison, Ph. D., Assistant Vice Rector for Academic Affairs in De La Salle University for a plenary session about the Scholarship and Innovation in Learning and Teaching in the afternoon.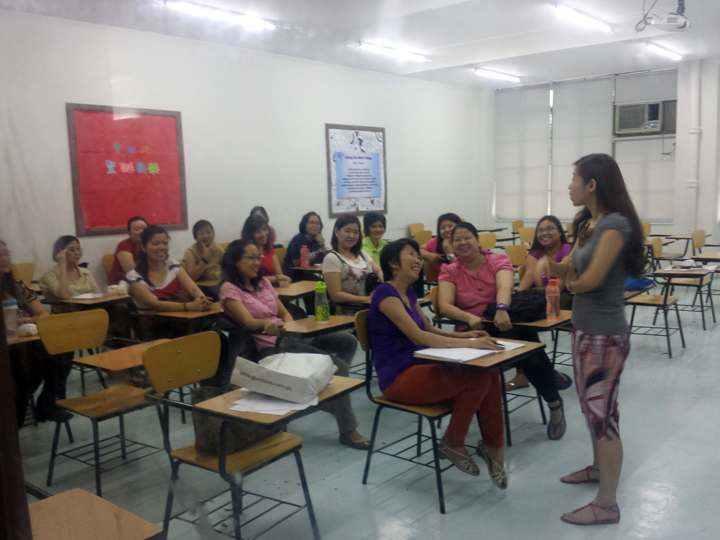 Meanwhile, Mrs. Ma. Cecilia Lim of the HR Department delivered a keynote speech about the state of CKSC's Human Resource as the forefront of success. Likewise, Mr. Allan Rey Villaverde presented his thesis on "Investigating the Second Language Learning of Multilingual Chinese Students: The Relationship of Age, Gender, and Language Proficiency to Intrinsic Motivation" and Dr. Glendora Tiu explained the process in conducting research in Teaching and Learning.
The said event also served as a venue for faculty, staff, and students in presenting their researches and sharing their insights on the seminars they have attended to all the present participants during the parallel sessions.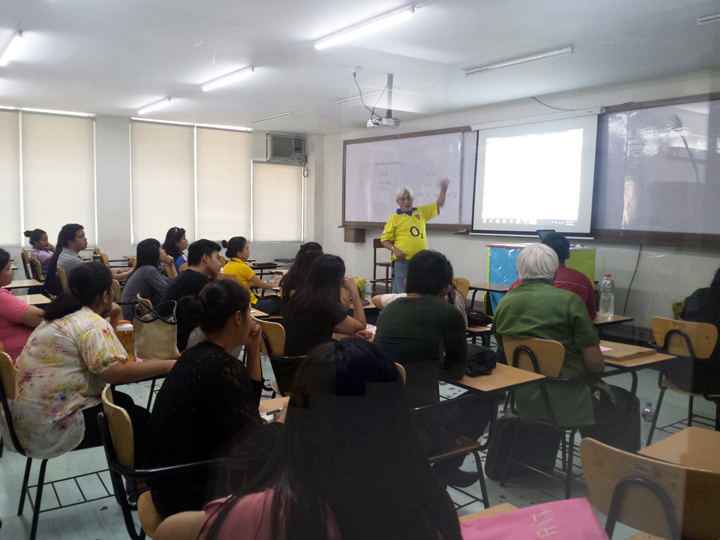 Dr. Raymond Q. Datuon, head of the Research, Publication, and Faculty Development expressed his tremendous amazement when he was overwhelmed by the research topics presented by each department after the parallel session in the afternoon. In his opening remarks, he mentioned about the famous quote of Eugene F. Ware, "all glory comes from daring to begin" as the guiding principle in pioneering the research culture in Filipino-Chinese Higher Education Institution in the Philippines.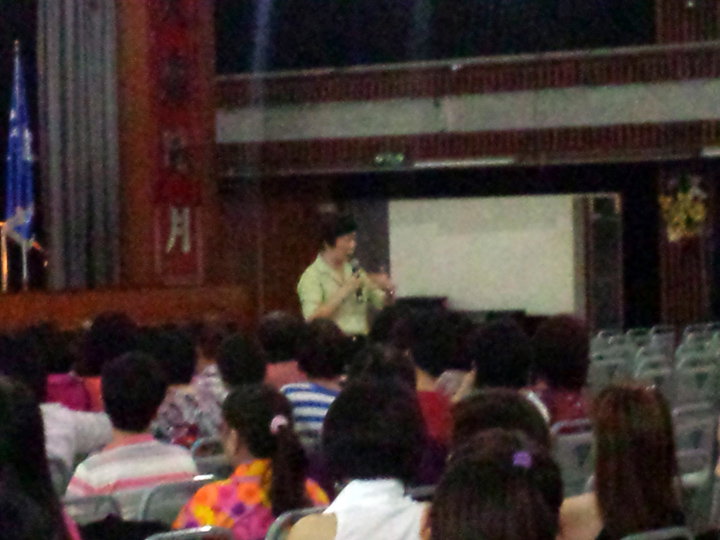 The Research Summit ended successfully attaining its objectives because of the great support from the CKS College Administrators led by the College President Dr. Dory Poa, who delivered the Welcome Address and Mrs. Carmelita Espino, Senior Vice President, who gave the Closing Remarks. The other members of the CKS College Management Committee present during the Research Summit were Ms. Felisa Dy and Mr. Melchor Te.
– Article and photos courtesy of Dr. Raymond Q. Datuon