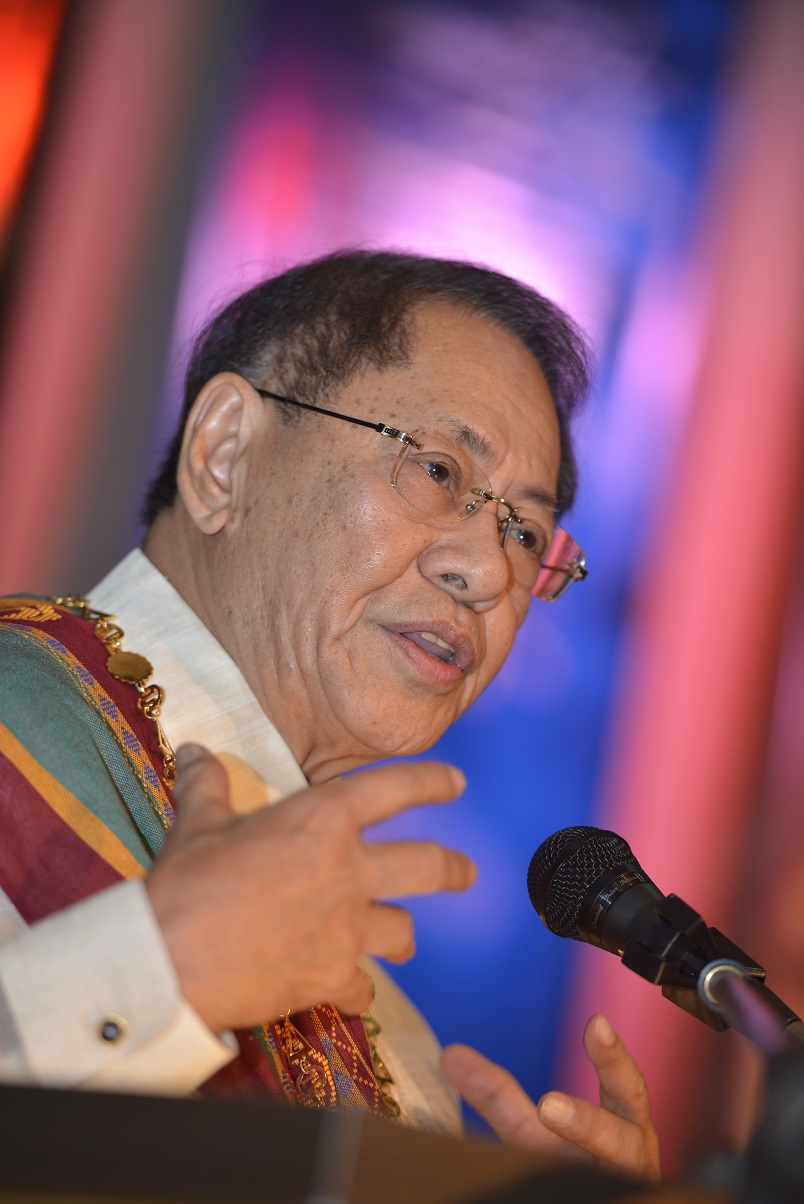 "Many of you will become taipans in a matter of time." This is the inspiring message of Hon. Sen. Edgardo J. Angara to CKS College Batch 2016 during the commencement exercises held in the Main Auditorium at the P. Algue Campus last April 30, 2016.
       Dr. Dory Poa, CKS College President, introduced the guest speaker by recalling how she met Sen. Angara when she was still a professor then at the University of the Philippines(UP), Diliman, Quezon City. She vividly remembers his tremendous humility and dedication as UP President, most especially when they were in China for an official trip.
       Sen. Angara reiterated the importance of acquiring 21st Century skills namely, communication, collaboration, critical thinking, and creativity. He said that the CKS College graduate is fortunate for being multilingual because knowing four languages is an edge in the market today. Since CKS College graduates are not only English and Filipino speakers, their fluency in Mandarin and Fookienese enables them to survive in today's global competition.
       Sen. Angara said he admires the CKS College for having produced business leaders like Lucio Tan, Henry Sy, Tony Tan Caktiong, and George Ty. He added, "It is a milestone for you to graduate from an outstanding institution that has produced Chinese- Filipino entrepreneurs and philanthropists."