CKS College News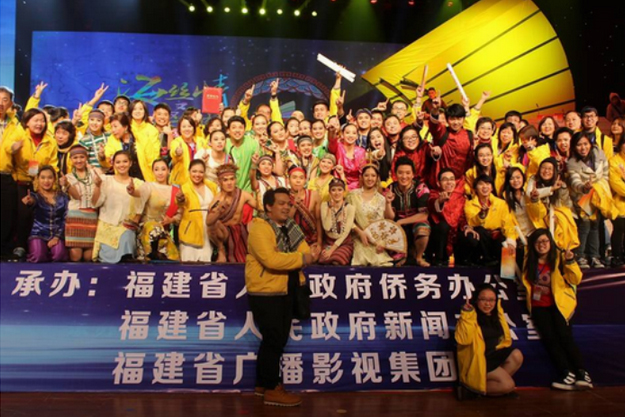 菲律濱中正學院訊:本校大學部教育系2 + 2三、四年級在福建福州師
範大學深造的學生,組成菲律濱華文師資班隊,與應邀參加冬令營的僑中學
院學員,代表菲律濱參加「海絲情•桑梓夢」文化競賽。經過四個環節的角
逐,於二○一四年十二月廿六日福建省海外華裔及港澳臺地區青少年海絲文
化大賽總决賽中榮獲總冠軍。
此次比賽和「中國尋根之旅」福建冬令營同時舉行,有來自馬來西亞、
印度尼西亞、菲律濱、新加坡、緬甸、泰國、日本、毛里求斯及香港、臺灣
等十個國家和地區的四百六十七名海外華裔及港臺青少年參加。
青少年學員組成的十五支隊伍,在泉州經過激烈的預賽,最後有馬來西
亞雪隆龍岩會館,菲律濱中正學院2+2方案福師大華文師資班、僑中學院,
新加坡華源會、緬甸曼德勒福慶學校,華僑大學印度尼西亞、泰國華文師資
班、日本橫濱山手中華學校等六支隊伍進入當天的决賽。
决賽分「中華情愫」、「桑梓情懷」、「海絲情緣」、「异域風情」四
個環節,在緊湊、多元化的問題中考驗選手對中華文化知識、古代「海上絲
綢之路」、建設廿一世紀「海上絲綢之路」戰略的瞭解,展示富有中國和住
在國文化元素與內涵的才藝。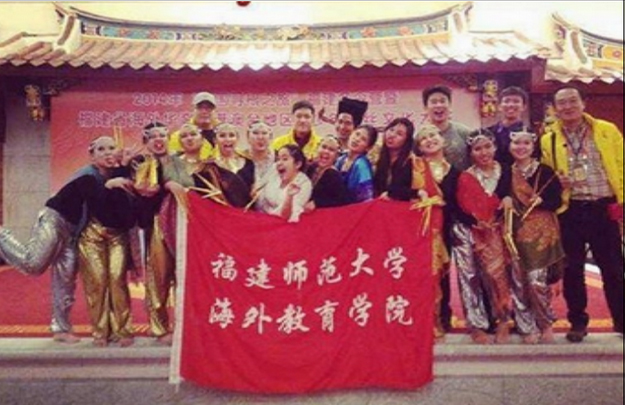 决賽中,本校學生渾身解數,在各方面大顯其能,充分展現在校習得的
各類知識和技藝,爲觀衆送上了一場知識、文化和藝術融合的盛宴,武術、
樂器合奏、舞蹈、民謠、朗誦等各種形式的表演輪番上陣,精彩絕倫!
獲得總冠軍後,本校2+2方案四年級就讀於福師大菲律濱華文師資班的
洪小玲和莊慈昀分別接受訪問,都表示雖然在菲律濱讀書時已學習了一些中
國文化,但是到中國學習之後,對中華文化和歷史瞭解得更深入,日後回菲
從事教職,將會把海上絲綢之路的一切分享給更多的人。
這次海絲文化大賽的優異表現更足以證實本校所提供的教學是德、智、
體、群、美兼具的優質教育,本校方永輝、廖天光、莊慈昀、利翰尼、李真
真、洪小玲、林詩婷、黃親美、張恩惠、艾美、蔣妮安、菲珊珊、李明玲、
莊亞漢、米安琪、蔡瀅瀅、施純純、陳安琪等這十八名2+2方案栽培的學生
不負眾望不但為校爭光,也代表了菲律濱的青少年贏取殊榮。
圖片說明:
圖一: 中正2+2方案學生在海絲文化大賽總决賽中榮獲總冠軍
圖二:中正2+2方案學生參加「海絲情•桑梓夢」競賽。
November 6, 2014 11:17 AM
---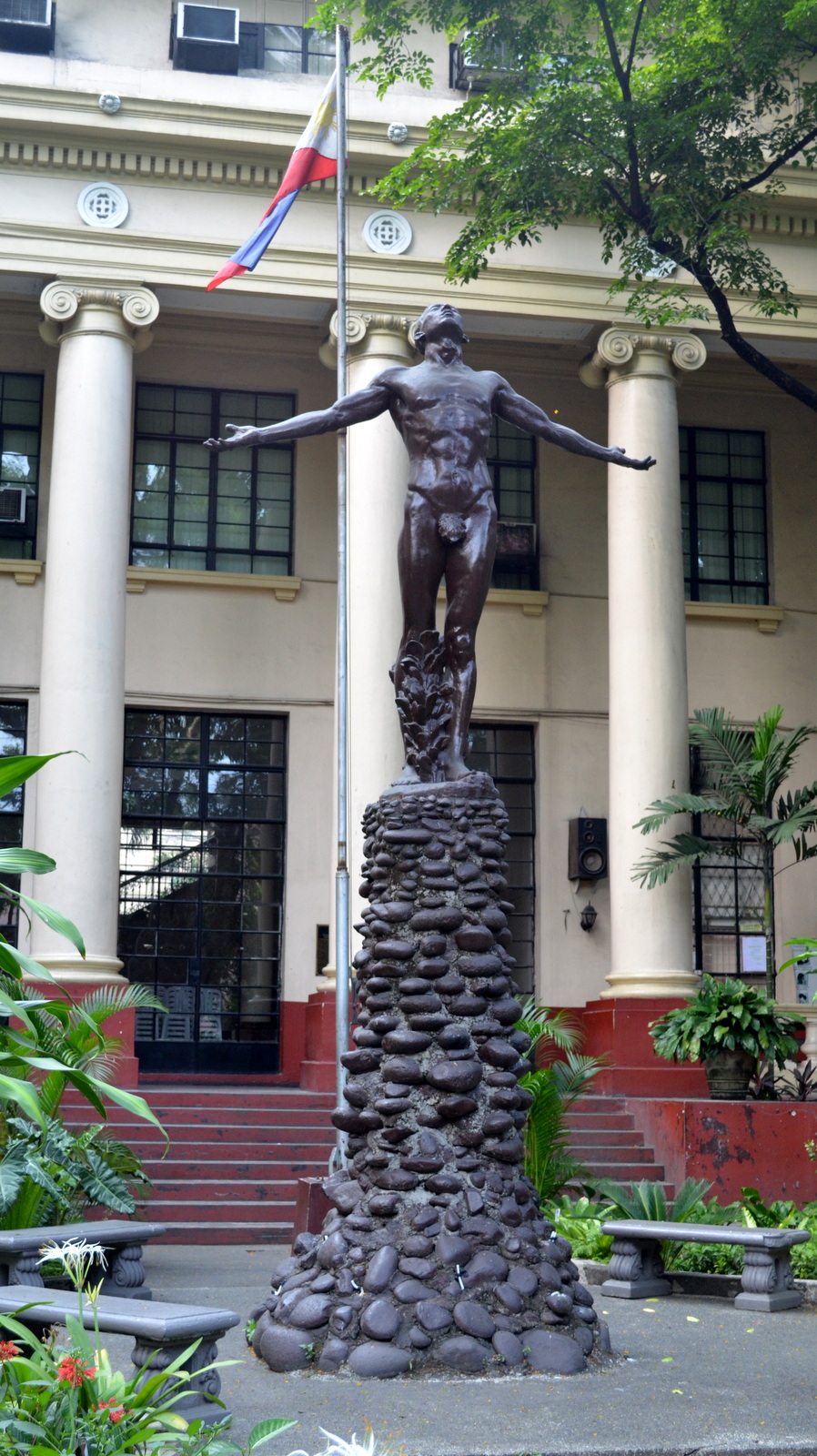 Dr. Raymond Q. Datuon, High School English Instruction faculty, was invited by the University of the Philippines - Manila to lecture Peace Education to the National Service Training Program (NSTP) students of the College of Pharmacy and College of Allied Sciences last October 1, 2014 in Dr. Emilio T. Yap Auditorium, UP Manila College of Pharmacy.
He discussed the framework and components of Peace Education in the country. The practice of 
cultivating inner peace, dismantling the culture war, living with justice and compassion, living in harmony with Earth, promoting human rights and responsibilities, building intercultural respect, reconciliation, and solidarity was given emphasis in his lecture.
The students were then asked to define peace based on their experiences, and they were challenged to share what their contribution in the attainment of peace at the end of the lecture would be.
February 23, 2014 1:10 PM
---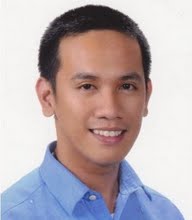 Dr. Raymond Q. Datuon of Chiang Kai Shek College's High School Faculty recently published a research paper in The Carrington Rand Journal of Social Sciences.
His paper, Competing Values Framework of Administrators Among Private Colleges in the National Capital Region, identifies conflicting values present in 150 randomly selected respondents from private Metro Manila colleges and their capacities to integrate these conflicts for their organizations' creative and collaborative growth, comparing factors such as organizational culture, management practices, and administrator skills.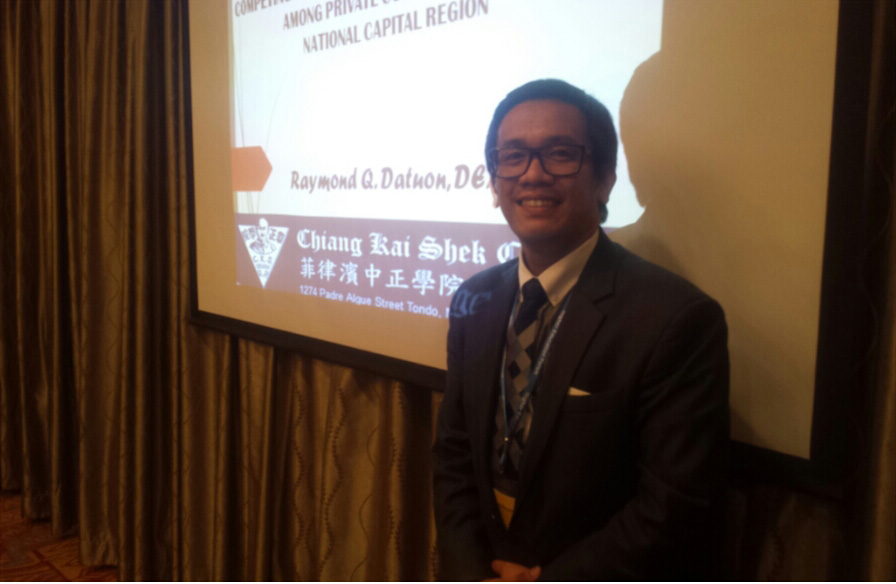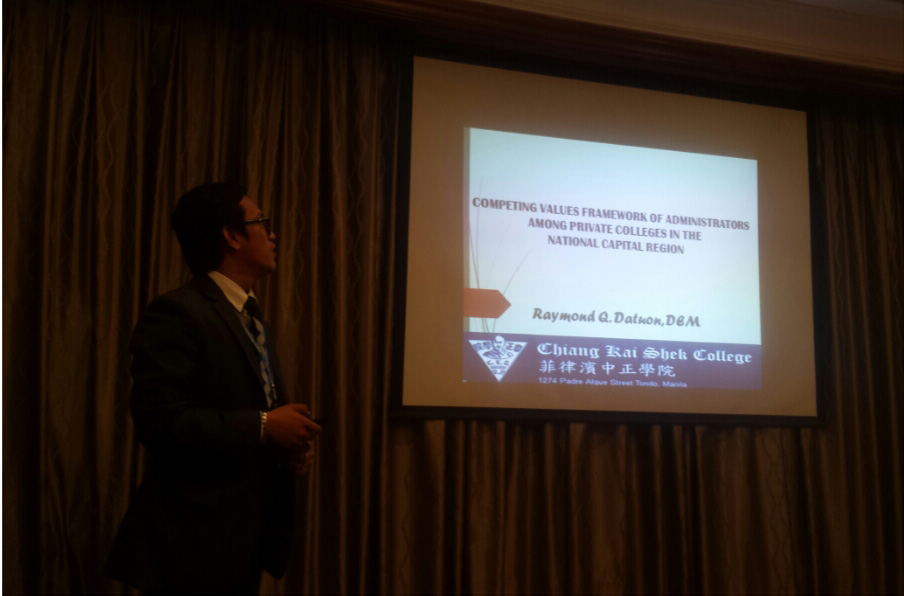 Dr. Datuon was also invited by Mark Gerald Ong, a former Chiang Kai Shek College student, to visit the Tsinghua University in Beijing, China.

– Article and photos courtesy of Dr. Raymond Q. Datuon
一、   营队特色:1、全封闭教学与管理(安全);2、全英文环境(优质);3、知名专业教育机构主办(非盈利);4、小班学习(每班10-20人);5\旅游+学习(假期休闲学习两不误)。
二、   招生对象:国外在校大\中学生。
三、   举办时间:2014年2-3月/7-8月间。