CKS College News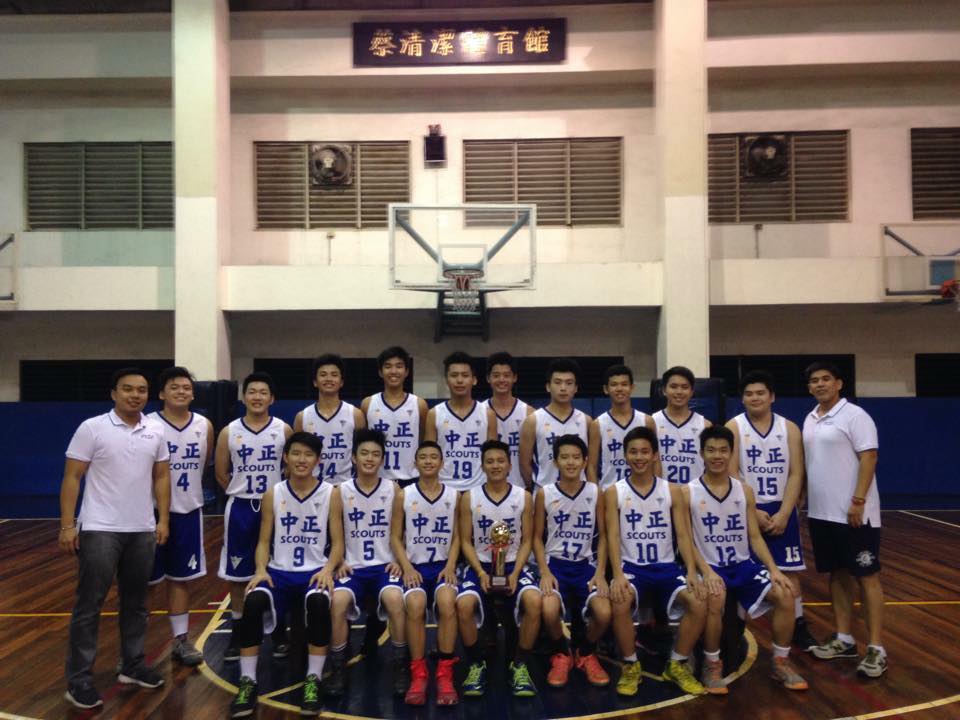 今年五六月間,由崇德學校體育部主辦的「籃球夢籃球邀請賽Hoop Dreams Invitational Basketball Tournament」中,本院「火龍童軍籃球隊Blazing Dragons Scout Basketball Team」奪得亞軍。
「火龍籃球隊」一向戰績輝煌,單就一項「登堡杯籃球邀請賽(Baden Powell Cup basketball tournament)」,自二〇〇六年開始至今,就已刷下了十連勝的光榮紀錄。 
此次球賽,對手雖強悍,火龍隊員又泰半屬新手,但仍奮力奪下了亞軍。 
茲將該球隊成員名單列下:
團務委員會會員:柯仁義、蔡志成、蔡毓雄、李錦思、胡蕙蓮、柳長城、姚麗英
教練:   黃天順
副教練: 施俊豪

隊長:   黃書廉
隊員:   鄭建煌, 施依敏, 葉文仁, 張金木, 施振鴻, 陳柏成, 楊仁輝, 蔡思源,  莊棟煌, 陳世豪, 鄭清煌, 陳光偉, 陳冠宇, 佘聖堯, 顏俊典, 翁少揚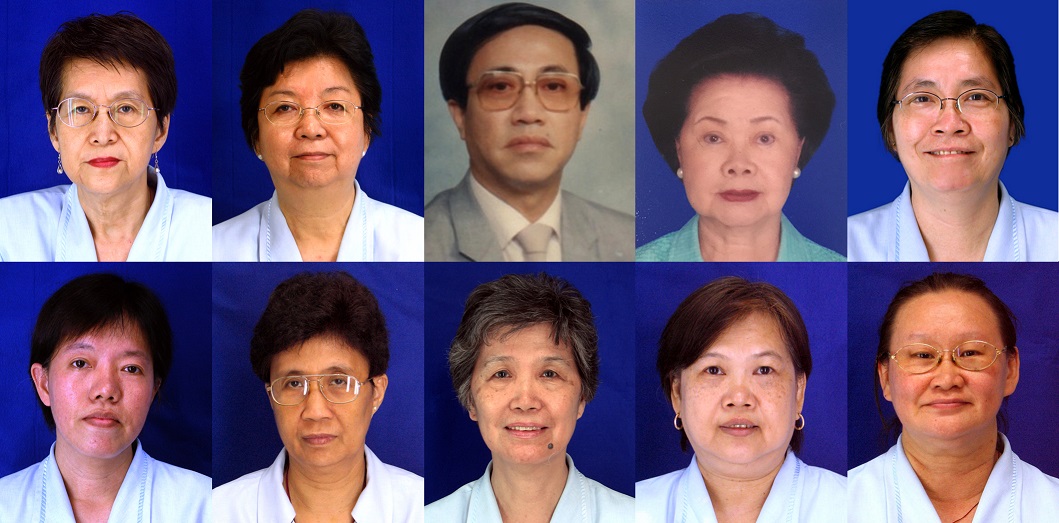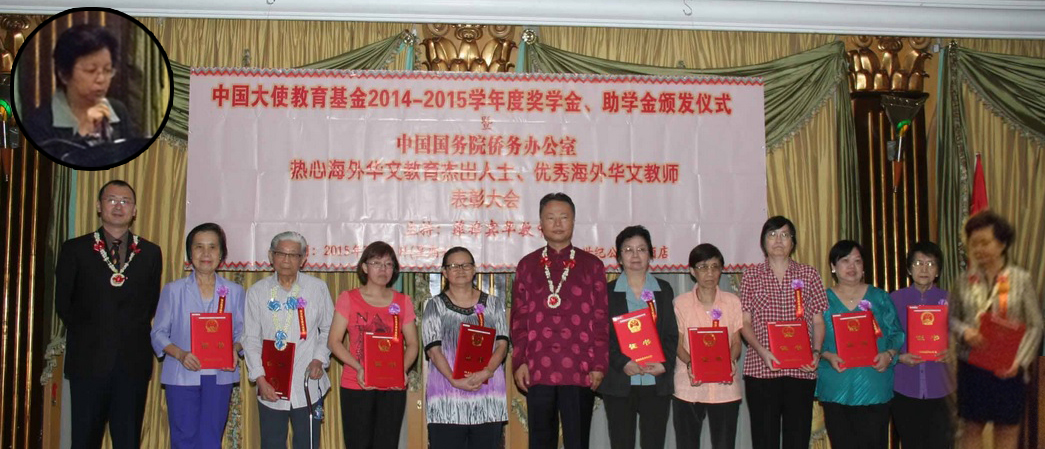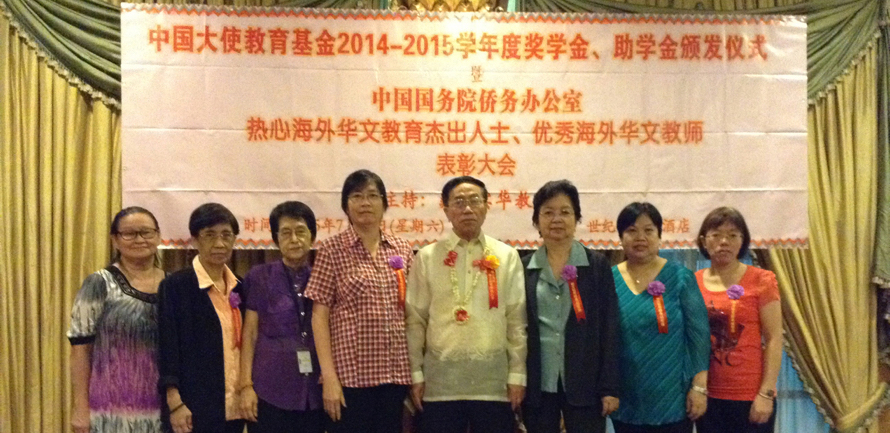 為表達對海外華文教育的關注和對海外華文教師的關愛,激勵更多有識之士投身海外華文教育事業,中國國務院僑務辦公室今年再次肯定全球「熱心海外華文教育傑出人士」及「優秀海外華文教師」的表現,由菲律濱華教中心主持,於七月十一日假世紀酒家舉行隆重的表彰大會,並禮請中國駐菲大使館趙鑒華大使閣下親臨頒獎,本院王紫玲副主任代表獲獎教師致謝詞。
  本院陳著遠名譽董事長,黃故呈輝名譽董事長夫人鄧靄儀女士,榮獲傑出「熱心海外華文教育人士獎」。另外,本院依分配名額獲頒「優秀海外華文教師-終身成就獎」的老師共八位,即施萱瑜、楊適嘉、謝淑敏、陳錦芳、陳美敏、王紫玲、莊雪琳及陳明明老師。八位中有六位曾是「施維鵬宿務無名氏模範華語教師獎」得主。
陳著遠名譽董事長,熱心華文教育有口皆碑,對母校中正學院的支持更是全力以赴,舉凡學生助學金、獎學金、教職員福利金、年終獎勵金、興建校舍(總部、大學樓、內湖新校區),皆是不落人後,一擲千金,面不改色。
黃鄧靄儀女士,係故黃呈輝名譽董事長夫人。黃故呈輝先生生前對華文教育的捐獻,也是華社人盡皆知。除一般捐獻如助學金、校舍建築金、教師年終獎勵金外,六年前更捐獻內湖新校區11.4公頃(時價已是天文數字),身後其家屬遵循遺囑,再捐獻本院教育基金10  M ,如此對母校情有獨鍾,內賢助鄧靄儀女士功不可沒。
施萱瑜老師為本院附設泉笙培幼園資深元老,服務本院滿59年。從編寫教案至唱遊,無不樣樣精,尤為難得的是和藹可親,對後學及幼兒充滿愛心與耐心。
楊適嘉老師,中學部中文部教師,兼任院長室主任秘書。服務本院滿50年。克職精勤,敬業樂業,任勞任怨,務求學生學有所得。
謝淑敏老師:培幼園教師,服務本院滿44年。教學嚴謹,擅編寫小班教案及教導幼兒舞蹈,樂於指導後輩老師。
陳錦芳老師,中學中文教師、兼任中學部副訓導主任及院長室文書。服務本院滿44 年,盡忠職守,教學認真負責,教學內容詳盡充實,學生受益匪淺。
陳美敏老師,小學中文教師,服務本院滿39年,教學認真,與人為善。擅於利用電腦專長輔助,使教學事半功倍。
王紫玲老師,中學中文教師,也是中學部副中文主任。服務華校滿38  年。克盡職責,教學認真,大量搜尋資料豐富教材內容,使課堂教學充實活躍。
莊雪琳老師,小學中文教師。服務本院滿38 年。待人忠誠,認真負責。教學上遇疑難之處,肯虛心求教,使教學順暢。
陳明明老師:小學中文教師。服務本院滿33 年,誠懇待人,處事嚴謹。教學盡心盡力,一絲不苟,不敷衍塞責。
對上列十位中正人獲獎,本院師生同感與有榮焉。
圖片說明:
第一列左起:楊適嘉師、王紫玲師、陳著遠名譽董事長、黃鄧靄儀女士、陳錦芳師
第二列左起:陳明明師、陳美敏師、施萱瑜師、謝淑敏師、莊雪琳師
第三列左起:頒獎現場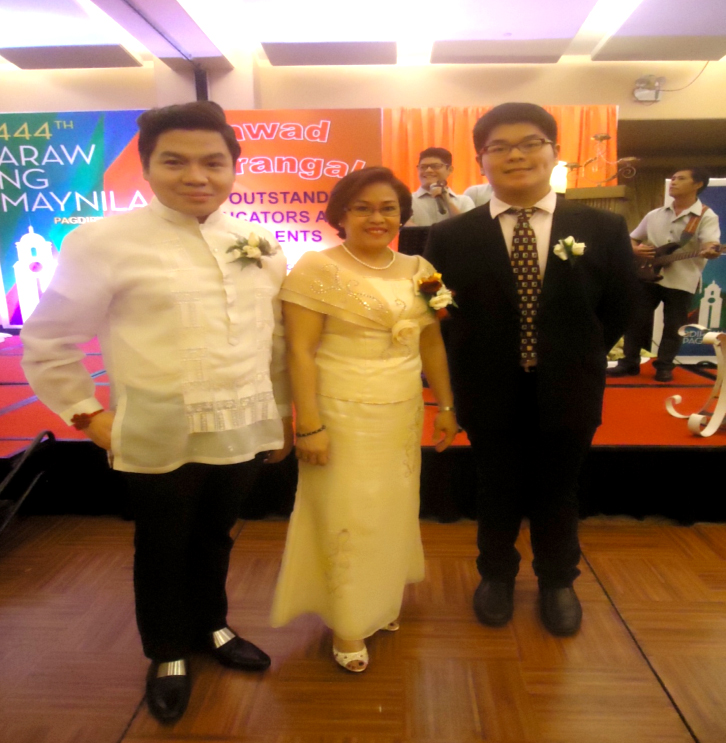 MANILA - June 16, 2015: CKSians are chosen to be part of Manila's Outstanding Educators and Students. Prof. Allan Rey S. Villaverde, Mrs. Cristina A. Monsanto, and Clyde Wesley Ang proved that Chiang Kai Shek College is indeed a paragon of excellence after being chosen from a roster of candidates from various schools and academic institutions throughout Manila.
In celebration of the 444th Araw ng Maynila, the city government headed by Mayor Joseph Ejercito Estrada and the Divisions of City Schools – Manila launched the search for the Ten Outstanding Educators and Students of Manila on its second year. Being the brainchild of Mayor Joseph Ejercito Estrada, the event pays premium and recognition to the invaluable contribution of the academic sector to the progress of the city.
Out of a number of contenders, the Executive Search Committee trimmed them down to the ten of the city's finest. Two of CKS College's competent educators got into the elite circle of Outstanding Educators.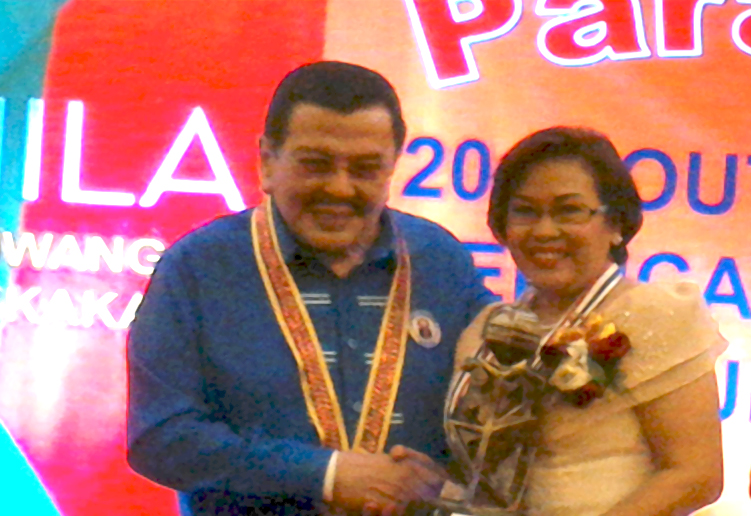 Mrs. Cristina A. Monsanto, the coordinator of the Senior High, believes that educators should capitalize on students' interest, thus making them proactive. She promotes academic excellence through student involvement in a holistic approach.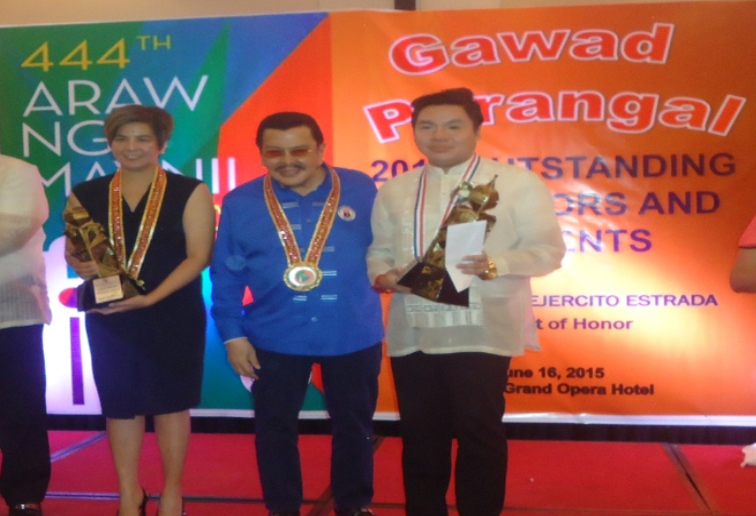 Also, Prof. Allan Rey S. Villaverde, the coordinator of the English Learning Area for Grades 9 and 10, bags the award. He is an advocate of strengthening the linguistic and communicative competencies of multicultural learners as response to the demands of the 21st century education.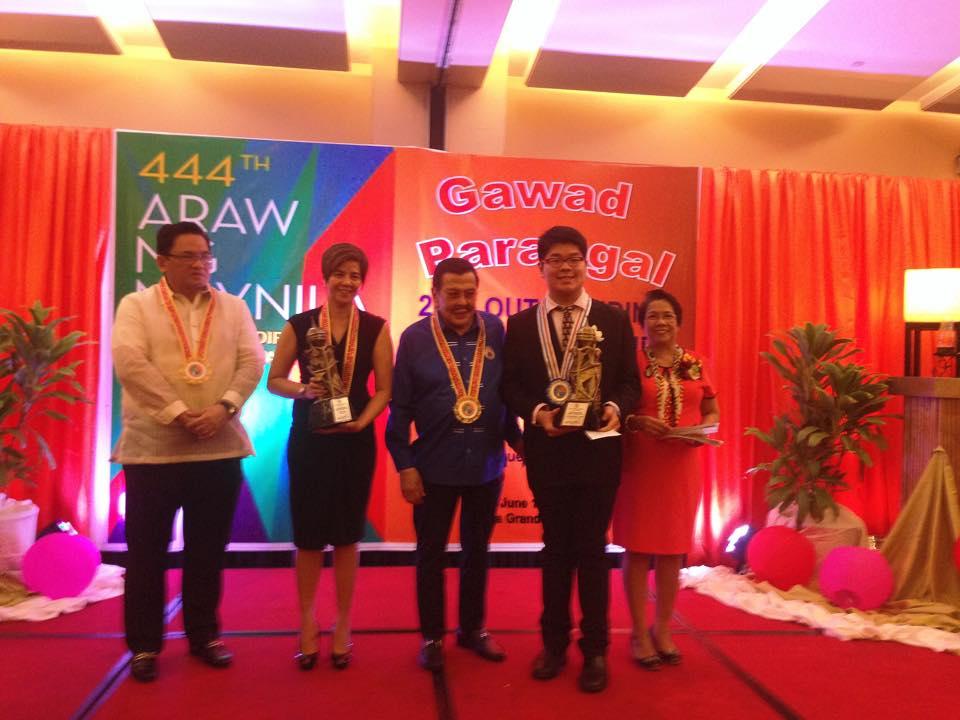 Meanwhile, Clyde Wesley Si Ang, a Grade 10 student, is chosen as one of the Ten Outstanding Students of Manila 2015. Clyde has championed several local and international Math competitions.
The recipients of the esteemed recognition underwent a thorough selection process considering their educational attainment, local and international paper presentations, authored studies, seminars and symposia attended, professional affiliations, and socio-civic involvements. Moreover, a final panel interview was also conducted by the aforementioned selection committee with the finalists.
These exceptional CKSians were awarded last June 16, 2015 at the Manila Grand Opera Hotel by the City Mayor Joseph Ejercito Estrada, Vice-mayor Francisco "Isko" Domagoso, members of the City Council, and key personnel from Dep-Ed Manila. Each awardees received a trophy ,which is a replica of the City Hall's tower clock ,and a cash prize.

菲華文教中心、菲華校聯教研會爲增加學生對中國方塊字的瞭解及培養審美能力,并增進學生書寫及閲讀能力,於二0一五年七月十一日上午九時在校聯禮堂舉行「菲律濱地區漢字文化節系列活動—彩繪板書」比賽。
    是日除文教中心吳學成主任及校聯諸位常務理事出席參加外,連同參賽學生的老師及家長熱情的共襄盛舉,使賽場熱鬧非凡。賽前首先分別由主席黃琬蓉校長及文教中心吳學成主任致詞。在教研會楊琇燕會長説明比賽方式後,比賽正式開始。
    這次參賽的共有十所華校,評審老師爲菲華名作家黃珍玲女士、林素玲女士以及拉刹副教授洪雪真女士。最後本校學生蔡蕙光、沈華彤及林逸鴻以美觀、生動又富有創意的作品榮獲第一名,爲校爭光。 
December 10, 2014 8:02 AM
---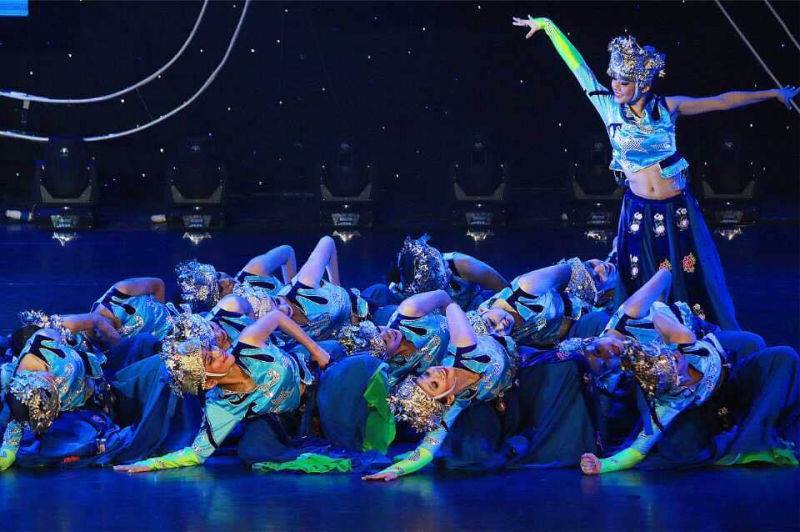 The Chiang Kai Shek College Chinese Dance Troupe was awarded one of the 10 Outstanding Performances Awards (十佳表演獎) at the 3rd World Overseas Chinese Cultural Dance Competition 「二零一四年「文化中國‧全球華人中華才藝 (舞蹈) 大賽」 held in Shenzhen, Guangdong, China from November 8 to 12, 2014.
The dance troupe was among 38 contestants selected from more than 200 entries worldwide. "That itself we felt was an achievement. The girls had been given a chance to compete in an event like this for the first time," CKS College HR staff, assistant dance troupe coach, and former Chinese Dance Troupe member, Janine Go said. Ms. Go accompanied the Chinese Dance Troupe together with CKS College Developmental Studies Director Mrs. Felisa Dy, Dance Troupe head coach Mr. Marvin Ng, and Shaun Lim, another assistant coach who is a CKS College undergraduate student and former Dance Troupe member. The Chiang Kai Shek College Alumni Association (CKSCAA) also provided wholehearted support for the troupe.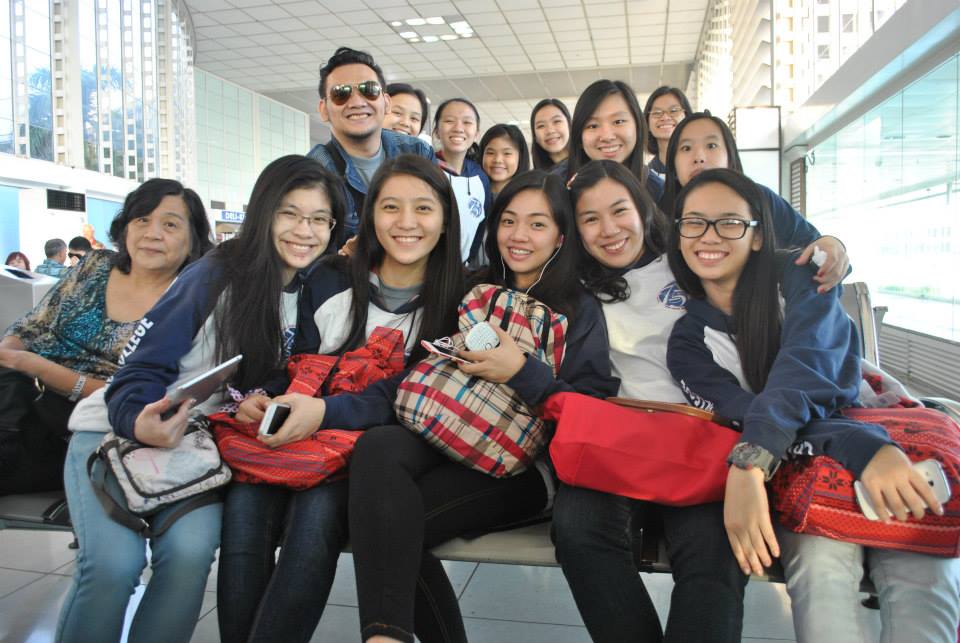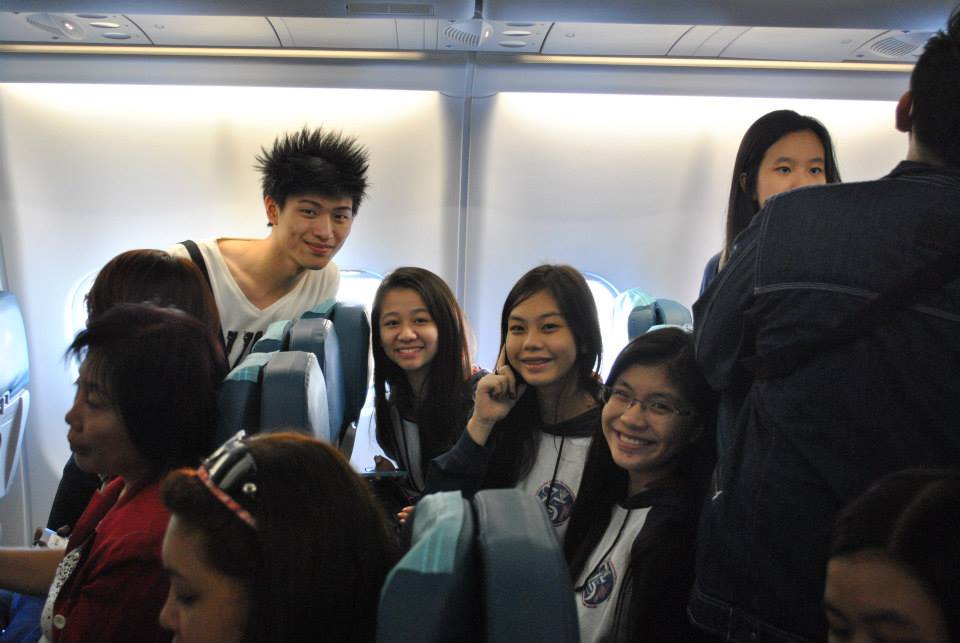 The CKS College team registered for the competition on November 8, with the actual competition taking place the very next day. Ms. Go said, "I was very proud of our team's performance. I watched with the audience. They were graceful, in sync. They worked very, very hard preparing for that moment."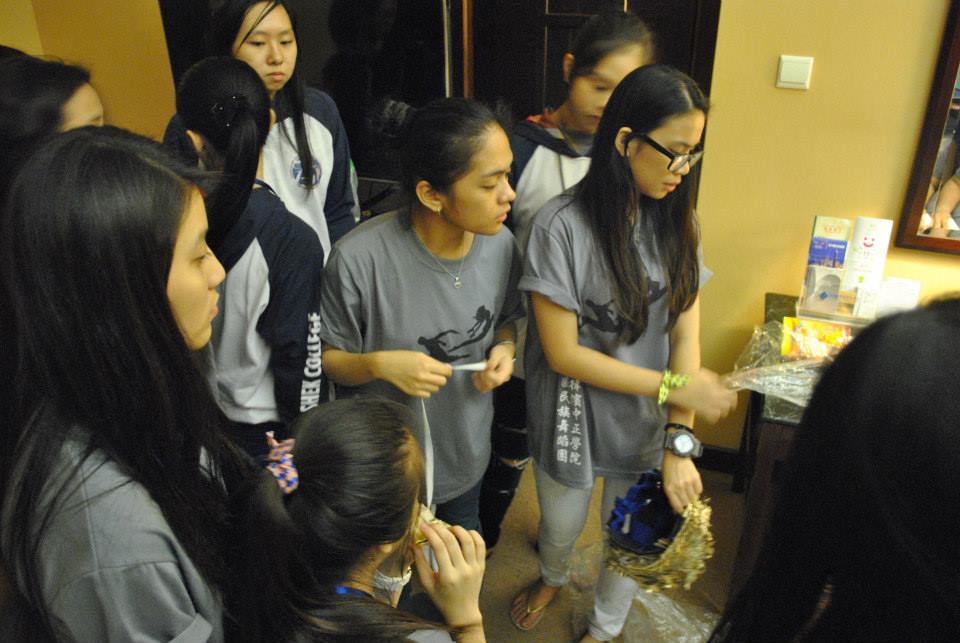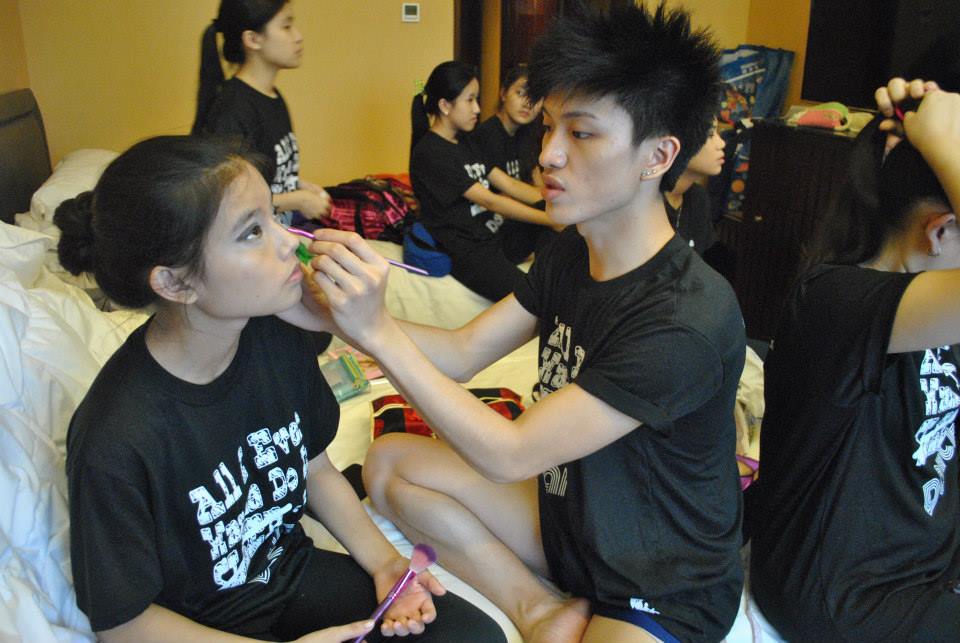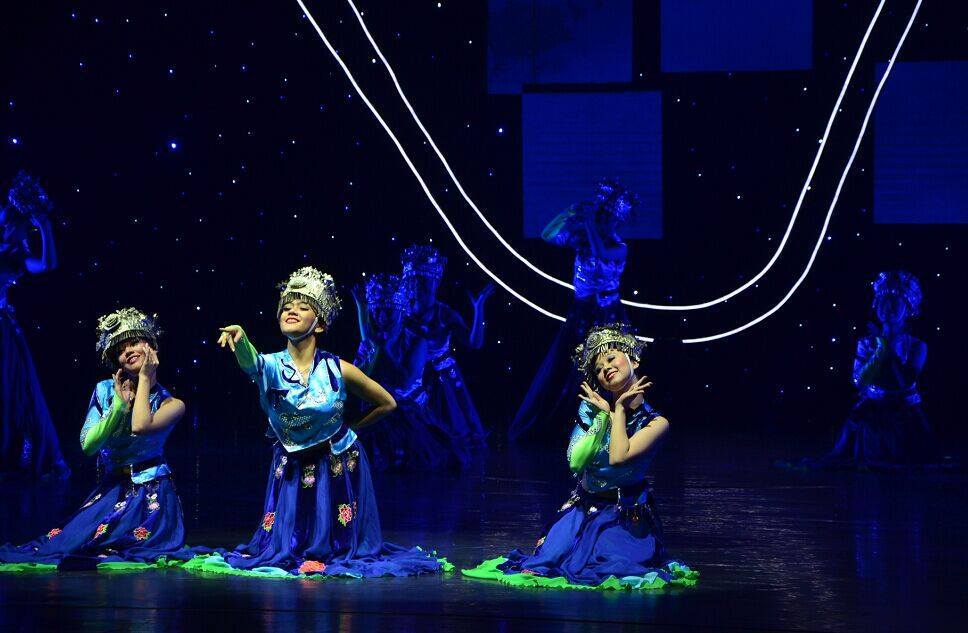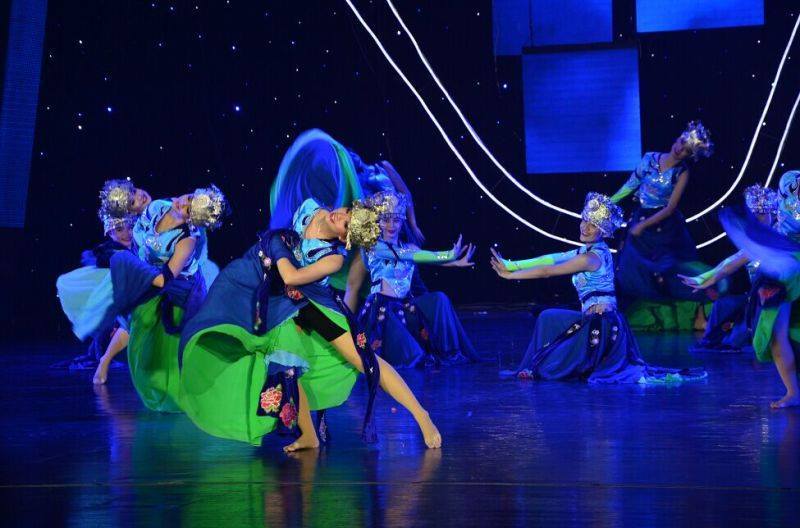 The Chinese Dance Troupe's cultural presentation represented the tribes of the Miao (苗) people, featuring costumes with a distinct asymmetrical design evoking colors and fluid movements of water. The team was awarded one of the "Ten Outstanding Performances" Awards, five of which were awarded to solo, duo, and trio performances, and the remaining five for group performances.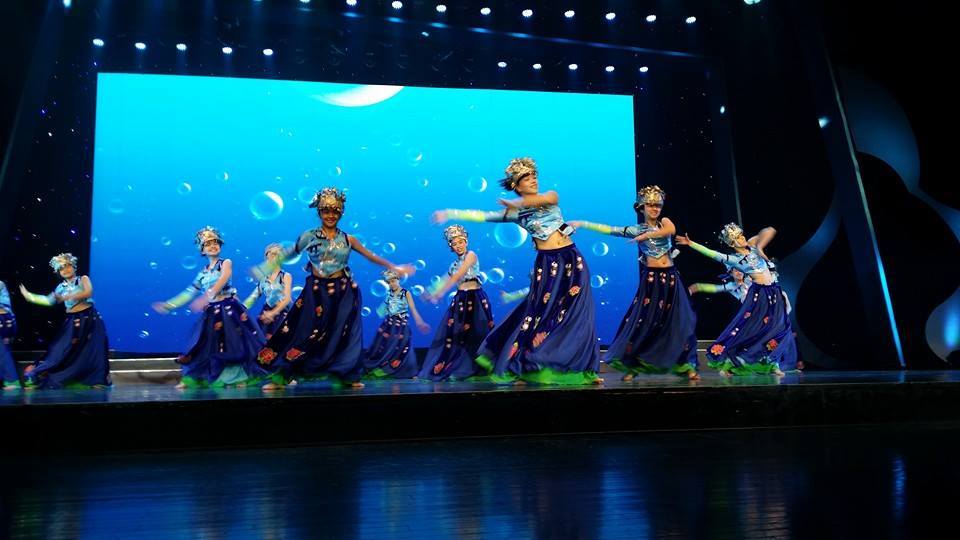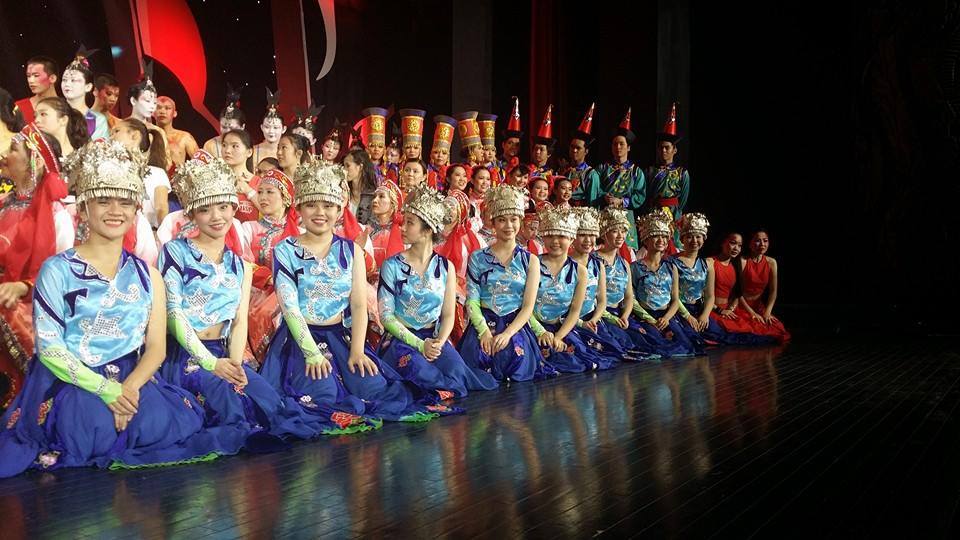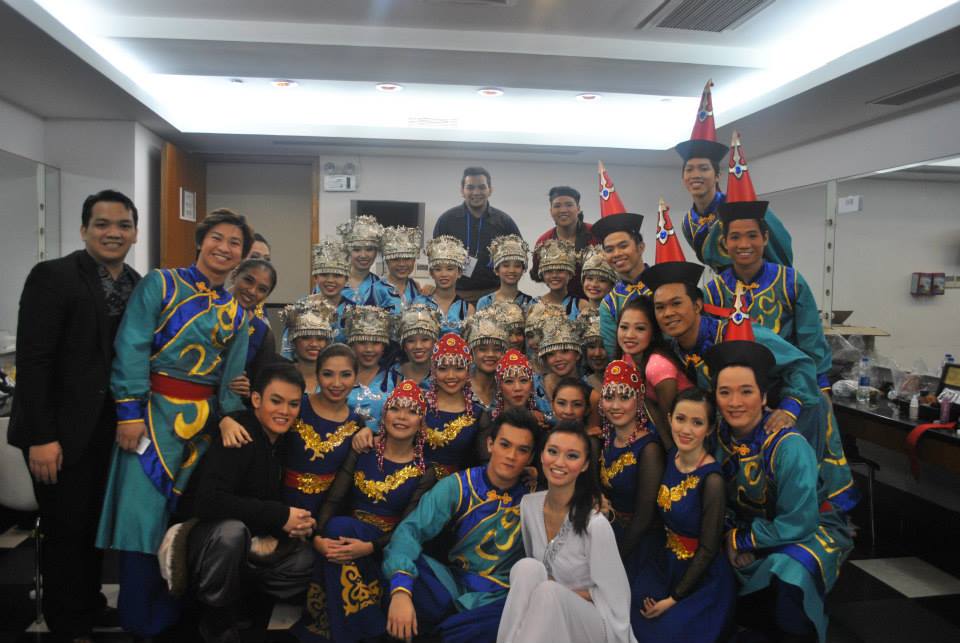 "We were a little sad we did not take the grand prize... it was won by a team from Malaysia," Ms. Go continued, "But we learned a lot from this experience. We'll have a better benchmark for our dancing going forward. I can't say enough how proud Sir Marvin, Shaun, and I were of what the girls showed for after all those practice sessions."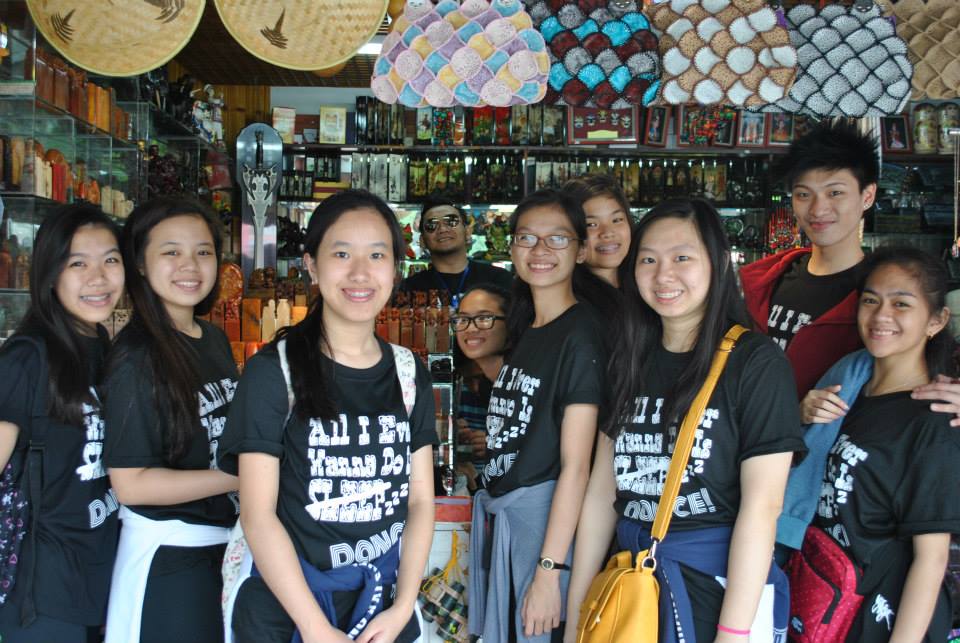 It is evident the Chinese Dance Troupe not only enjoy excellent camaraderie onstage, they're very good friends offstage, as well. Practice and backstage preparations would probably not be running like clockwork without each member's willingness to support and look out for each other. And after performances, they have fun! "We're more like siblings, actually," Ms. Go admitted. "I still remember my happy days as a member. Our experiences together will definitely be treasured forever."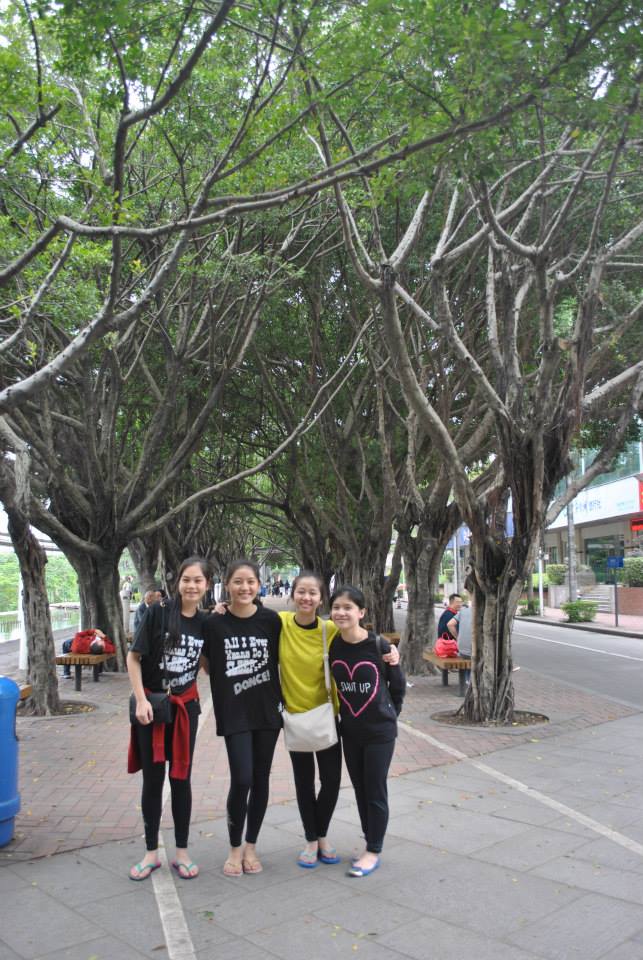 The team came back to a quiet, though no less proud welcome at the alma mater, with school president Dr. Dory Poa congratulating each member, encouraging them to keep their passion for their art alive, and perhaps consider special programs in CKS College education courses that, in detail, should further enrich their understanding of modern and historical Chinese culture as well as open opportunities to explore and make connections.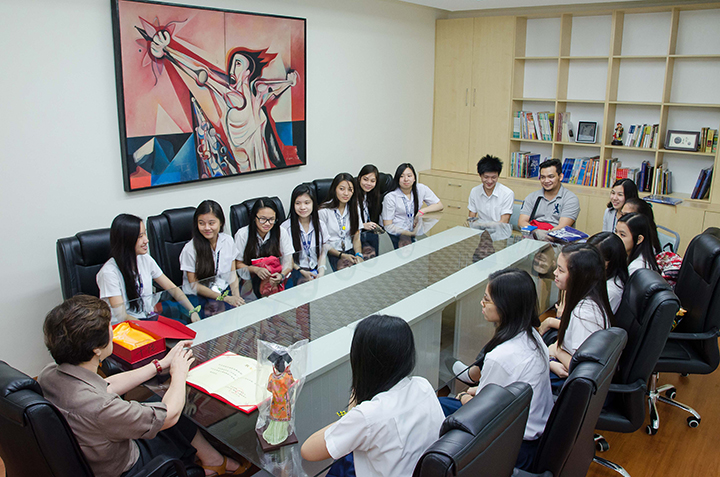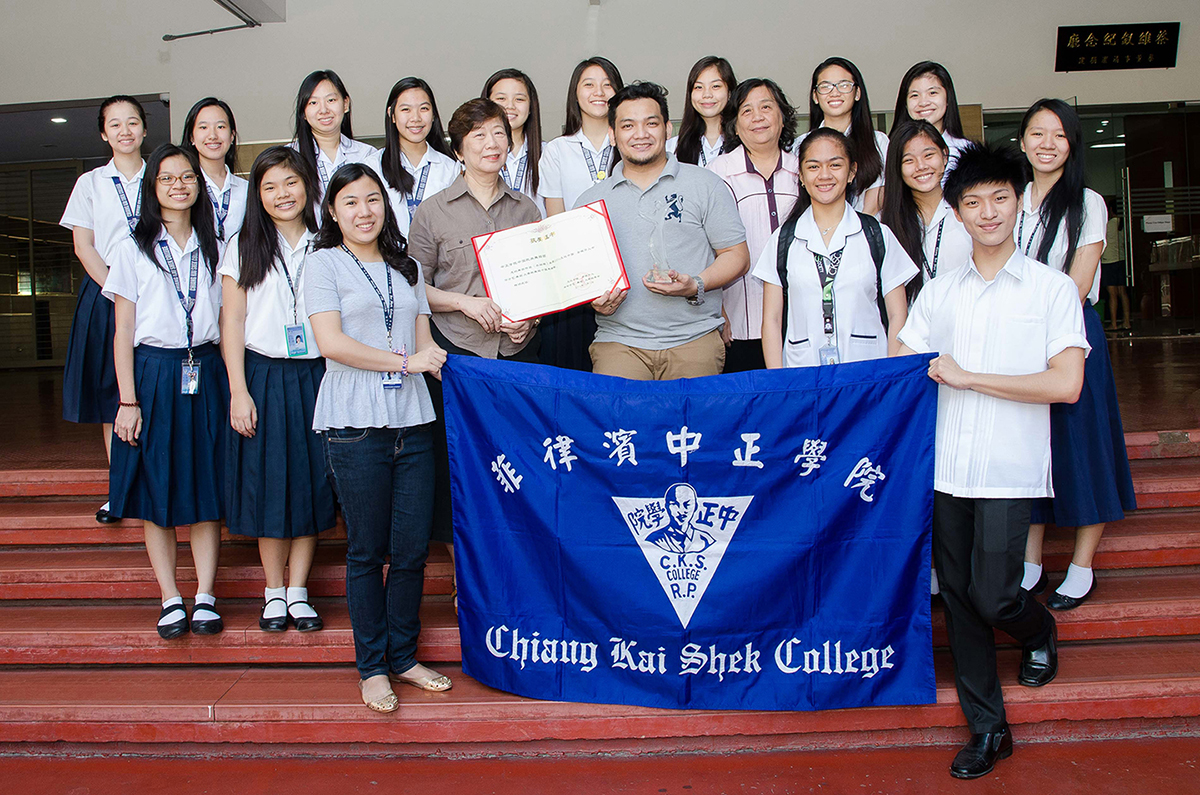 Cheers to the Chinese Dance Troupe for a job well done. The future looks bright.
Photos courtesy of the Chiang Kai Shek Alumni Association, Ms. Janine Go, the Chinese Dance Troupe (2014-2015), and Mr. Miguel Ong.
For students interested in joining the Chiang Kai Shek College Chinese and Filipino Dance Troupes, please drop by the Dance Room for inquiries, or wait for official audition announcements through the Chiang Kai Shek College website and social media accounts.