Chiang Kai Shek College is indeed a home of the champions. Another laurel is added to the crown.
          CKS College family recognized the talent and skills of Keveen Kence Sy Suan in the field of arts. Dr. Rolance R. Chua, the English Academic Director, presented the gold medal award.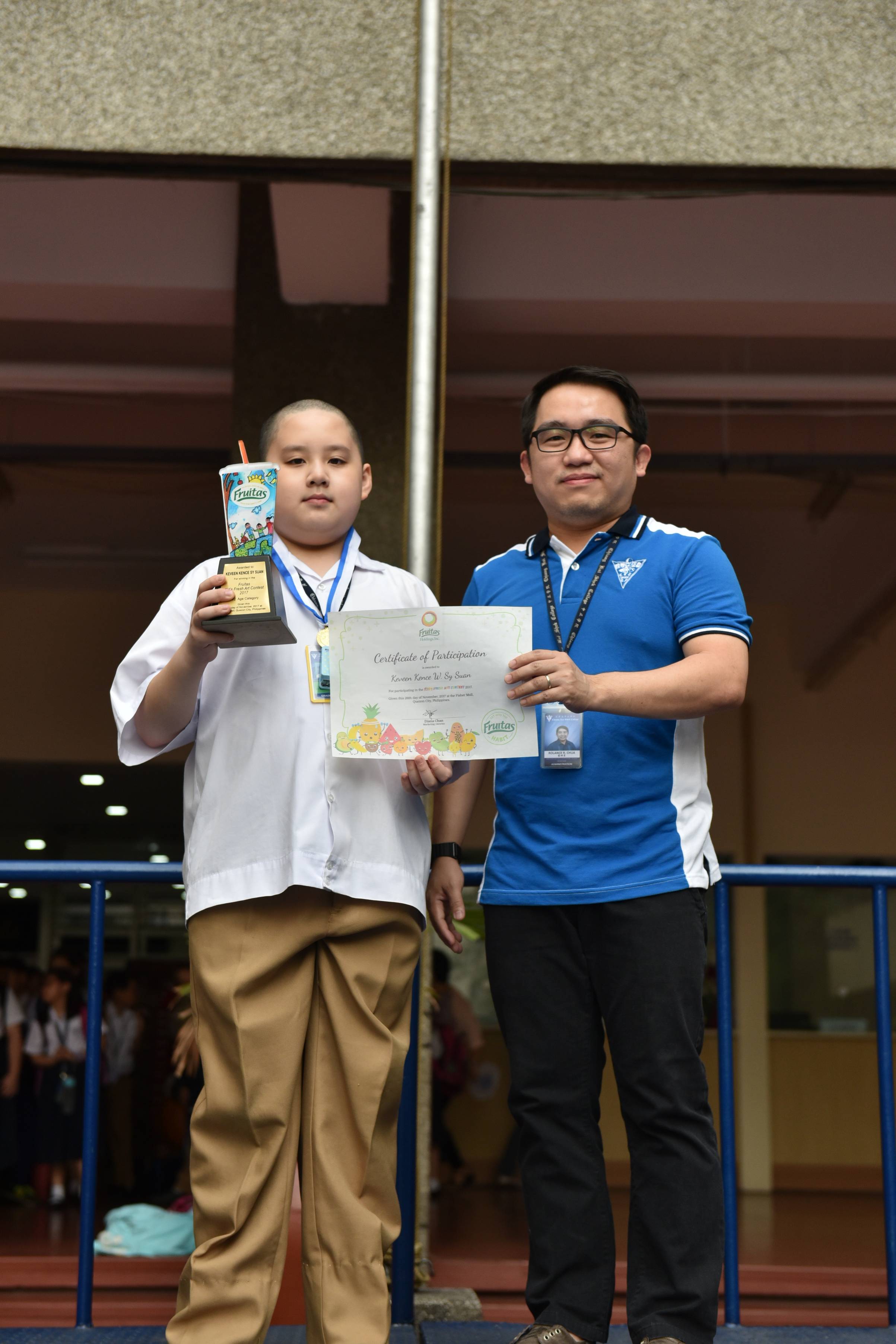 Keveen Kence Sy Suan of Grade 6 Section A is the "Fruitas Kids Fresh Art Contest Winner" for the 7 – 12 years old category, with the theme, "Celebrating Life with Family and Fruitas." The young artist received a certificate of  recognition and a number of prizes last November 26, 2017 held at Fisher Mall, Quezon City
          He received P5,000.00 worth of art supplies, P3,000.00 cash, P1,000.00 worth of Fruitas Gift Card,  One day free art lesson, Art work is featured on Fruitas Cup.
          Keveen Kence Sy Suan services as an inspiration to youngsters out there to spend their time appropriately, the way it should be.
          Congratulations!