Interested students joined the 7th Colors of Life: Colors of Victory, Cocolife Students Visual Arts Competition.  This year's theme is "Love ♡ Life".
            Cocolife aspires to recognize love as a multidimensional concept that can be seen in different angles in life.  It also aims to promote the awareness, ideals, qualities, and roles of embracing life with love.
             The students who are good in art were encouraged to participate and interpret what they love the most about life through an artistic, fun, and creative manner of painting.
             Entries were submitted before the deadline.  After two months of waiting patiently and with excitement, the winners and the school were notified.
             From the hundreds of entries submitted all over the country, it is the school's pride and honor that the three students are included in this year's roster of winners.  The following students are special prize winners together the titles of their entries:
            "A Celebration of Life"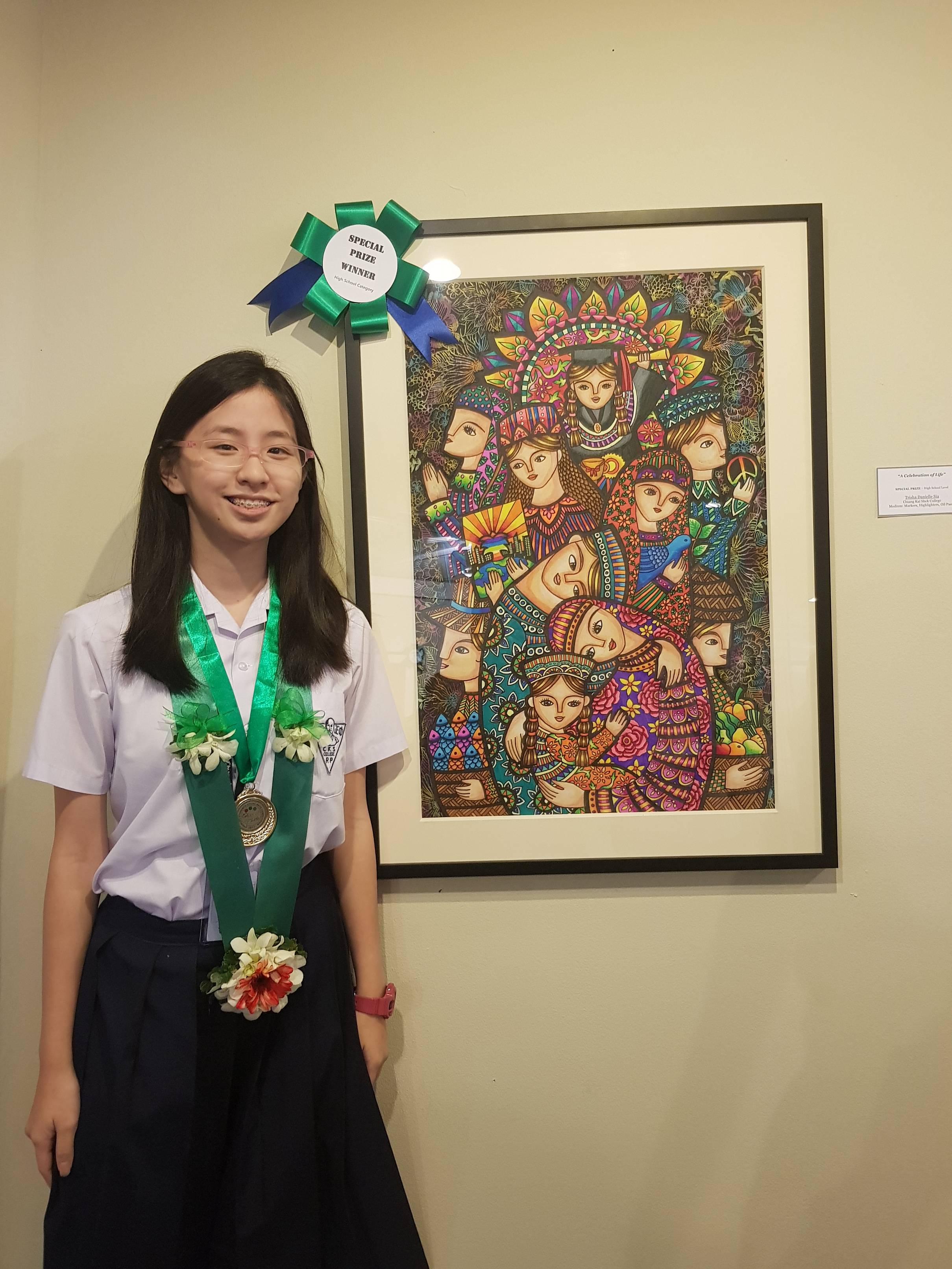 Arabella Aliah Gusayko Chong 9 – A
          "Bunga"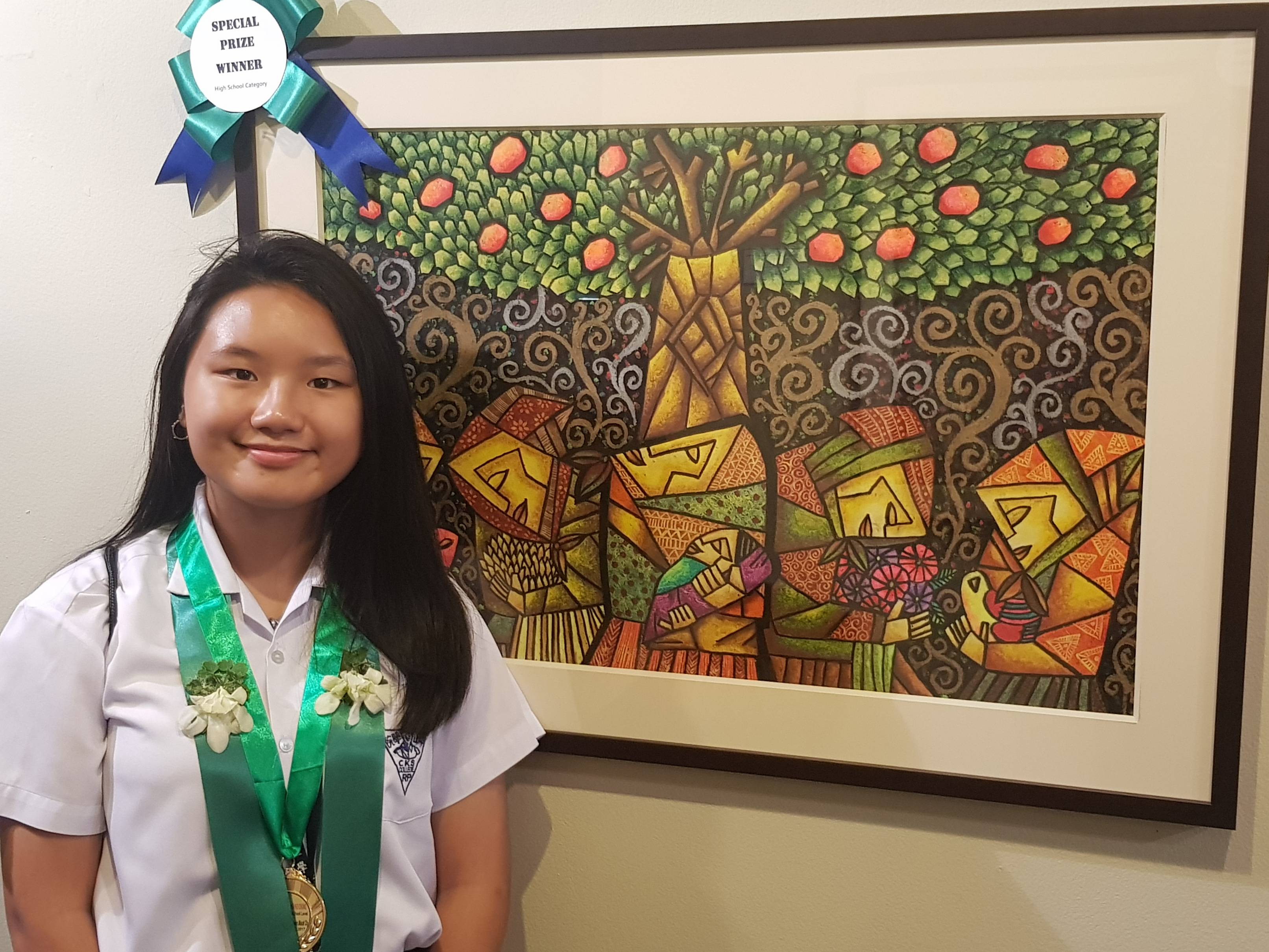 Kimberlee Kence Wong Sy Suan 11 – B
          "Alay"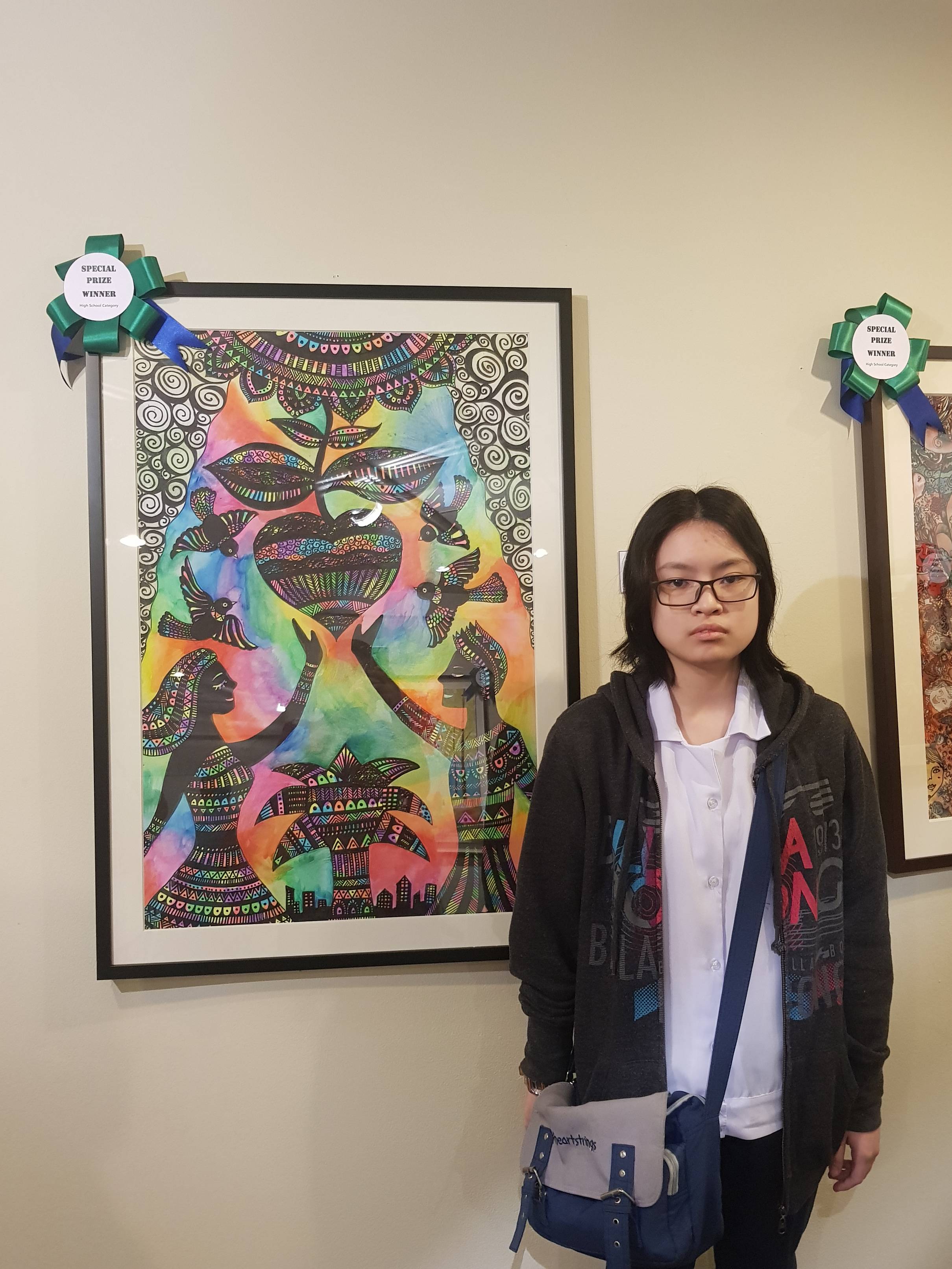 The awarding ceremony is on December 15, 2017, 2:00 p.m. at Main Gallery, Yuchengco Museum, RCBC Plaza, Makati City.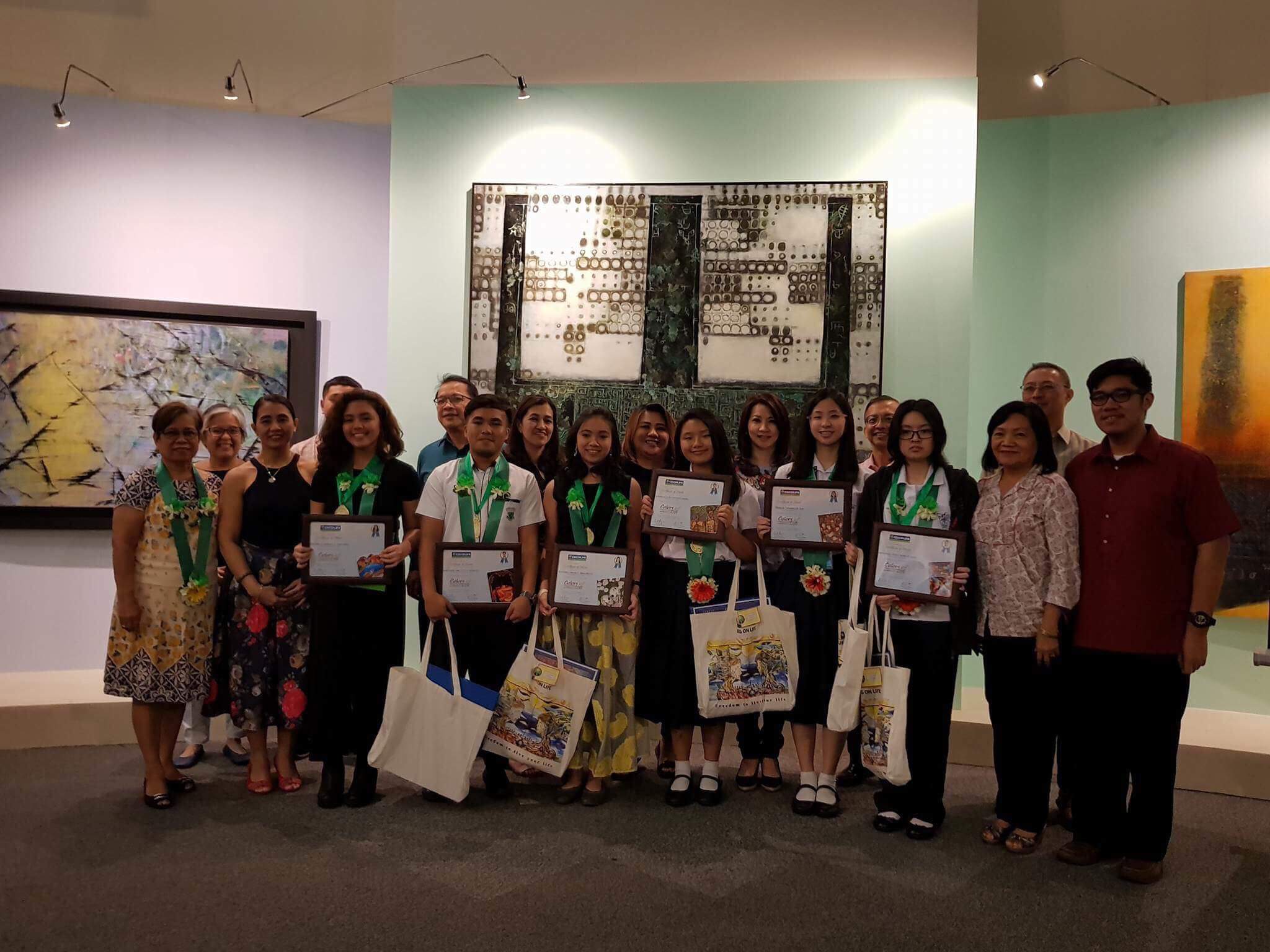 Participants shall receive a Certificate of Participation and a Personal Accident Insurance form COCOLIFE,  while certificate of Appreciation will be given to the school.