No classes in all levels on Wednesday, July 6 in observance of Eid'l Fitr or Feast of Ramadan.
Proclamation No. 6, s. 2016, has been signed by President Rodrigo Duterte, declaring July 6 a regular holiday.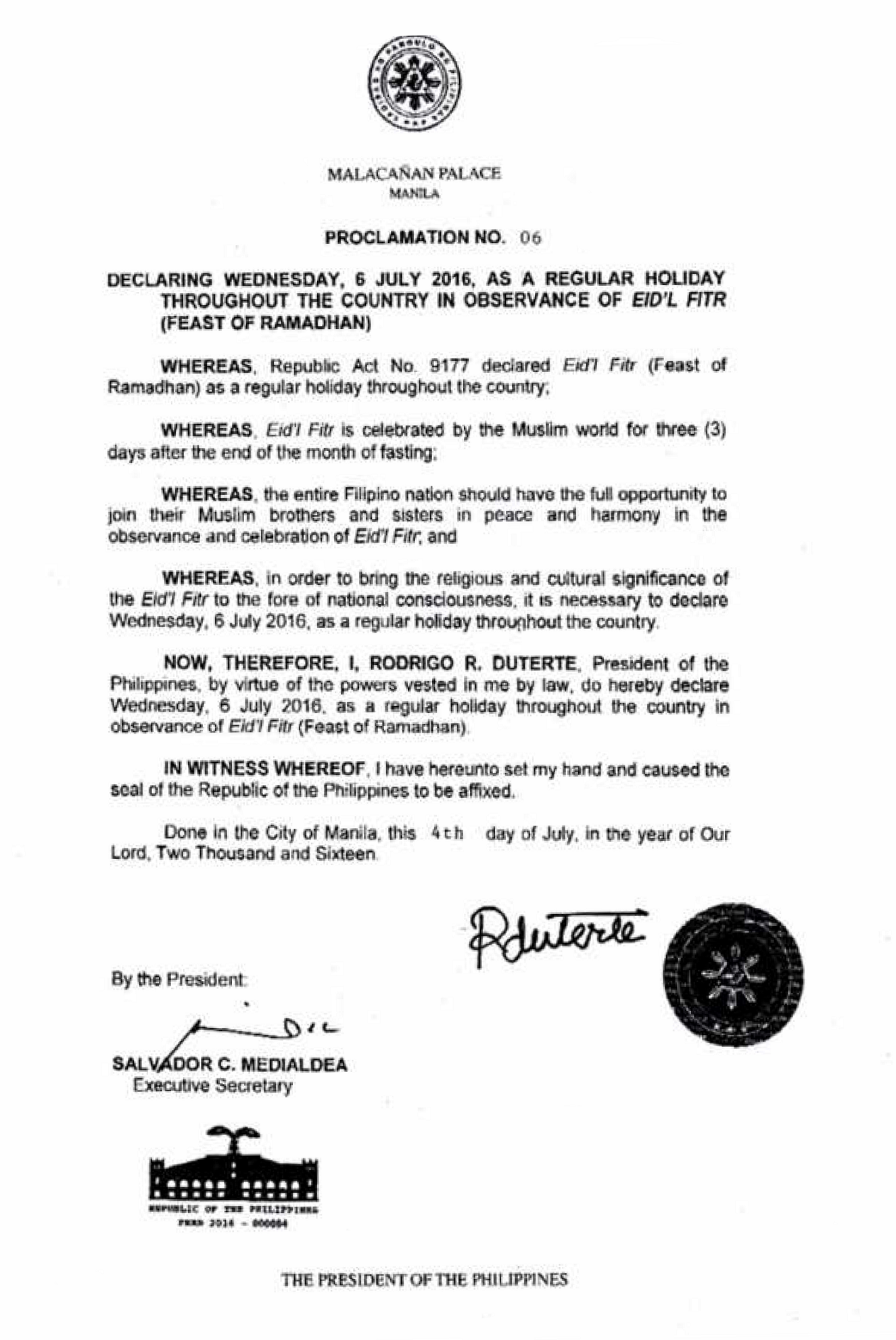 GRADE 11 SY 2016-2017
FIRST SEMESTER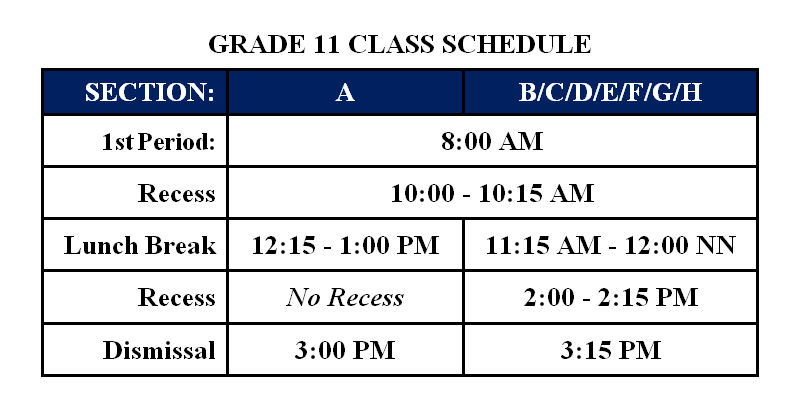 GRADE 12 SY 2016-2017
FIRST SEMESTER
茲因「國家住屋管理局」為近日受Narcisa 街火警波及災民的住屋遷移工作仍在進行中,又本院內部設施翻新須大幅整修清潔,總校區(培幼園、小學、初中部)新學年上課日期改在七月四日(星期一)開始。特此通告週知。
Due to the on-going relocation of victims of the recent fire at Narcisa Street by the National Housing Authority as well as the clearing operation due to renovations of school facilities, the opening of classes for all levels at the CKS Main Campus (Pre-Kinder, Universal Kindergarten, Grades 1 to 10) will be moved to July 4, 2016.
Please be advised accordingly.
June 21 (Tuesday)
9:00 to 10:30AM - Preschool and Kinder Department 
June 22 (Wednesday) 
9:00 to 10:30AM - Grade School Department 小學部


June 23 (Thursday) 
9:00 to 10:30AM - Junior High School Department  初中
Venue: CKS Auditorium