Chiang Kai Shek College offers the International Baccalaureate® (IB) Middle Years Programme (MYP)  for incoming Grades 7 and 8 students beginning July 2017. We are inviting parents to attend the MYP Parent's Orientation on April 17, 2017 (Monday) 9:00 am at the CKS College Auditorium.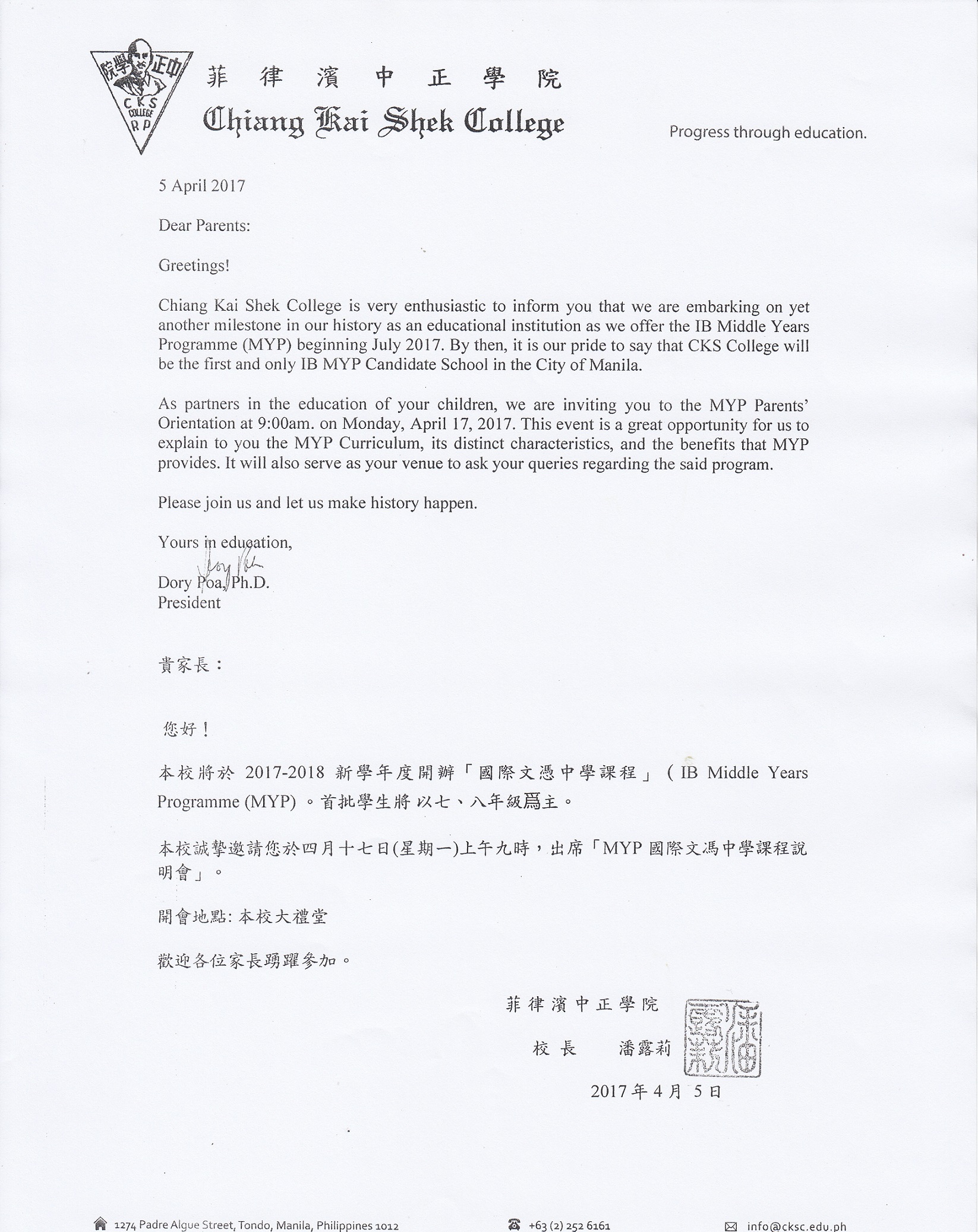 Please be informed that CKS College is re-opening its bid process for interested operators of the CKS CAFE located at the Phase 1 lobby of the grade school building. 
Formal letter of intent to join the bidding process may now be submitted to Mr. Judelio Yap, Director for Student Life, along with proposed CKS Cafe architectural design. The letter of intent must include pertinent information such as company profile, previous experiences as a food provider, bid price, suggested weekly menu, terms of operation, among others.
Deadline for submission of requirements is on April 19 (Wednesday). A screening process will determine bidders who met the basic requirements, who will then be requested to present their proposal to a selection panel.
For more information, please call landline 2526161 local 2400.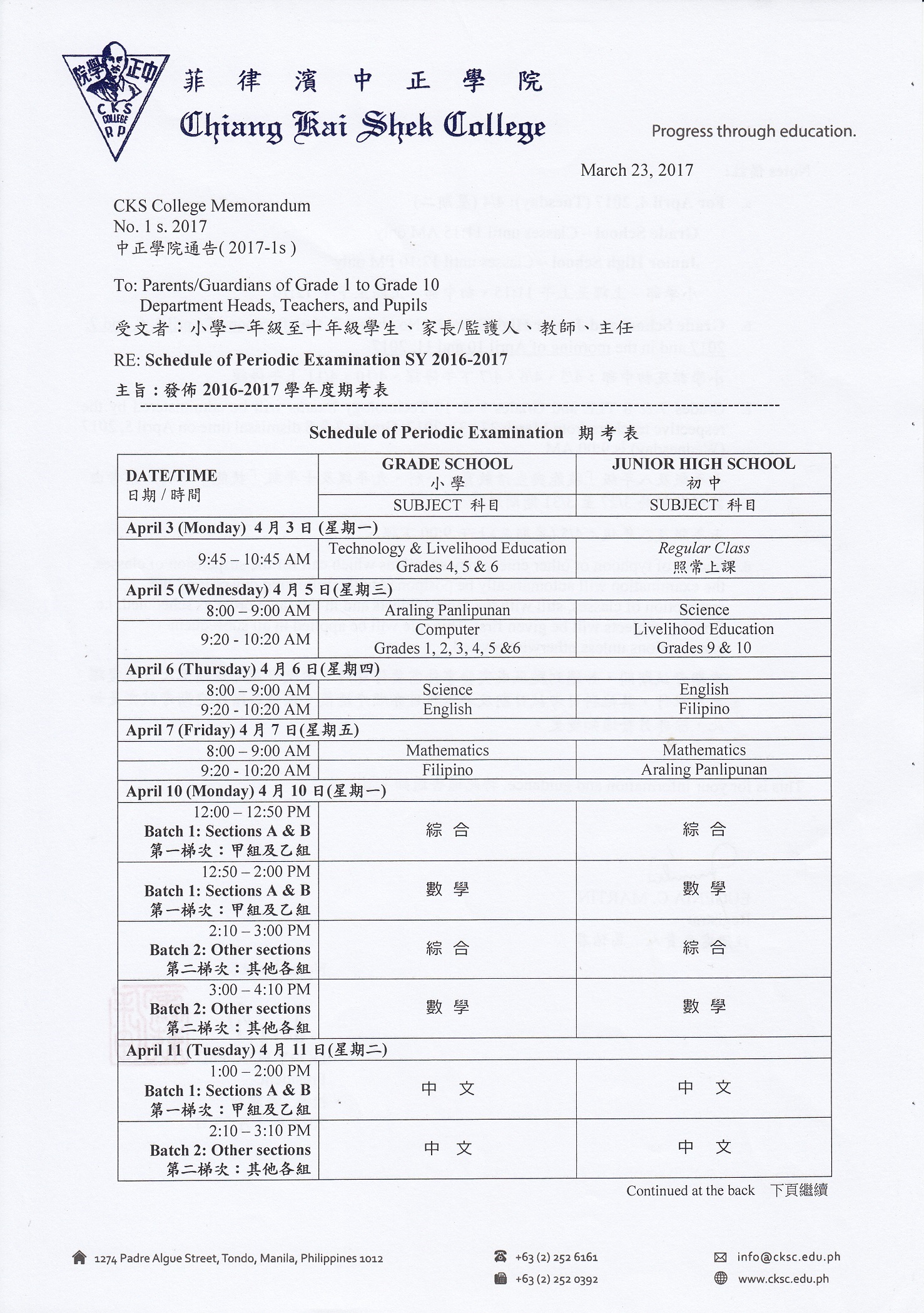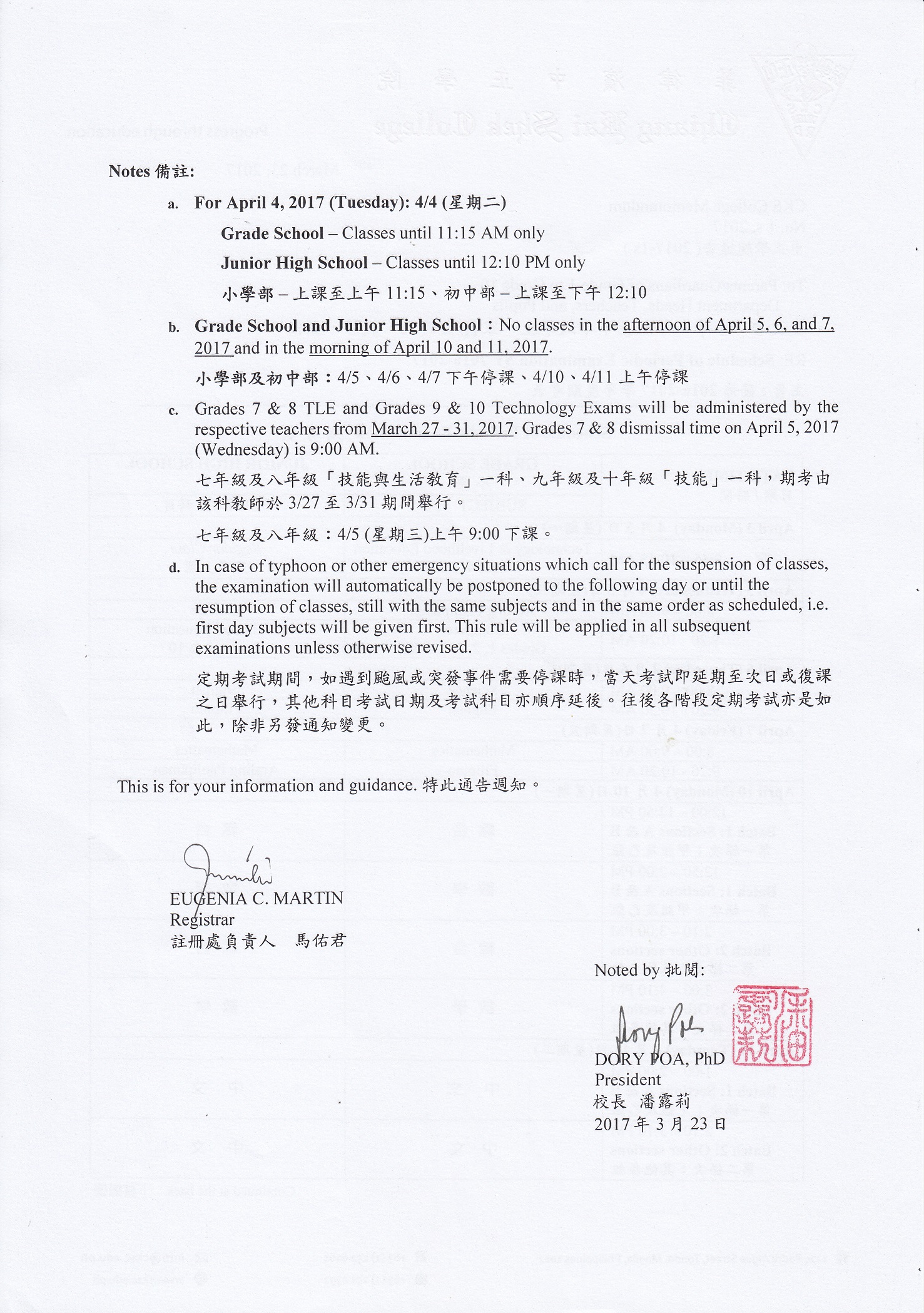 To all Grades 1 to 12 students and parents:
Please be informed that starting with School Year 2017-2018, CKS College will implement new requirements related to the school uniforms of the students. 
The memo, as shown herewith, has been distributed to all students today, March 31, for their respective parents.
Also shown are pictures of the revised school uniforms for clarification.
The new uniform may be purchased from the CKS bookstore starting on May 15, 2017 (Monday). For those who opt to just repair their old uniforms, the embroidered cloth school logo badge will also be available starting on said date from the bookstore.
Please be guided accordingly.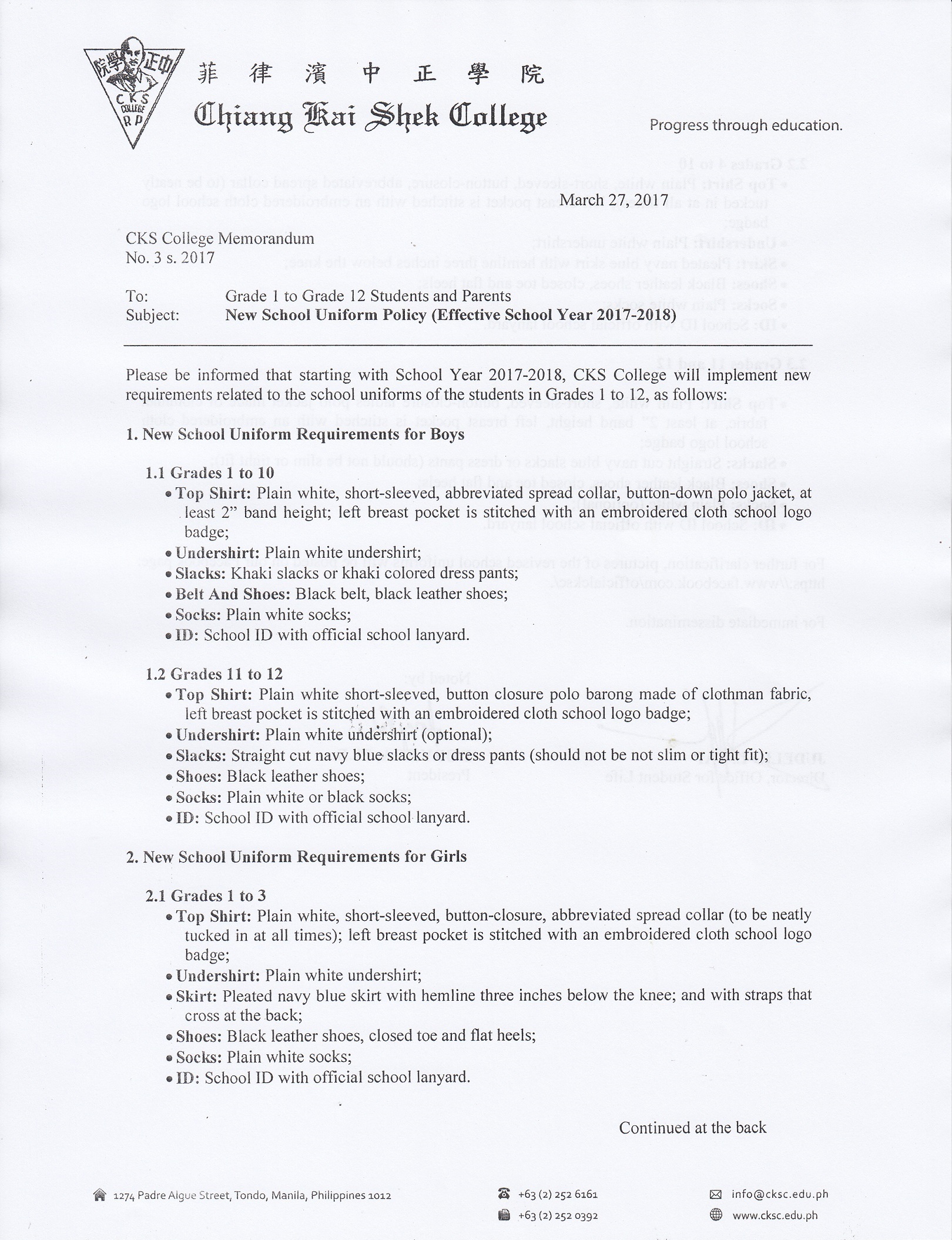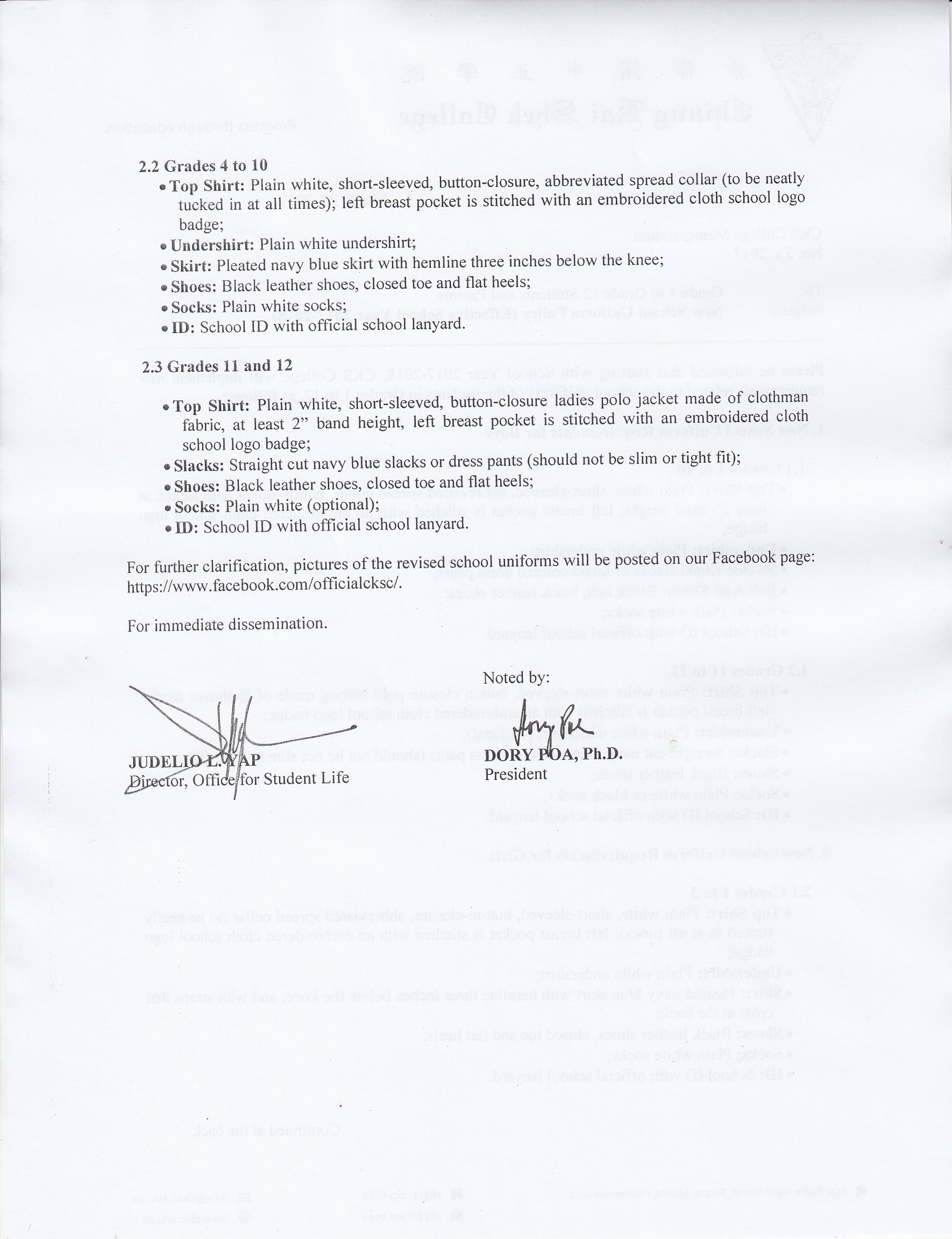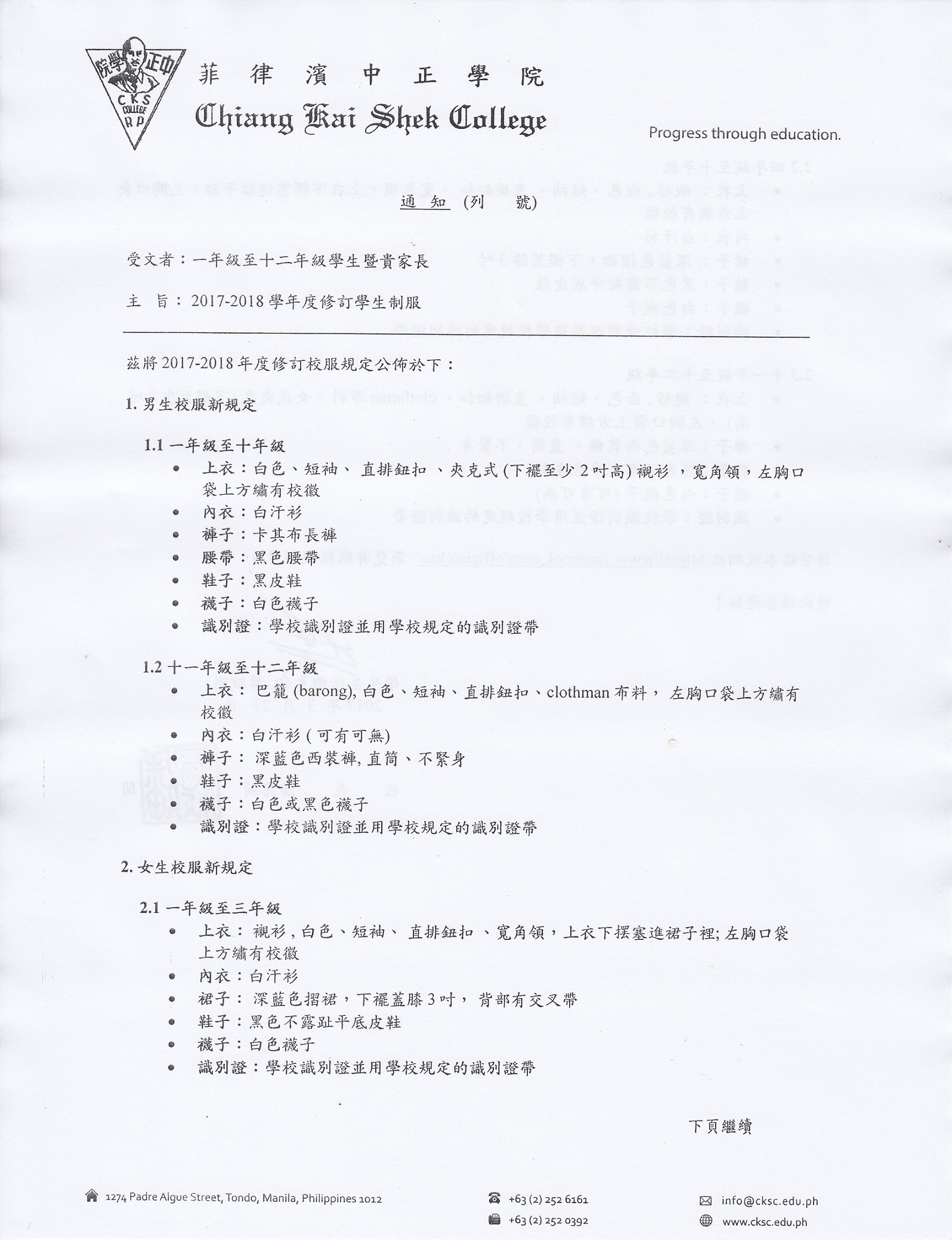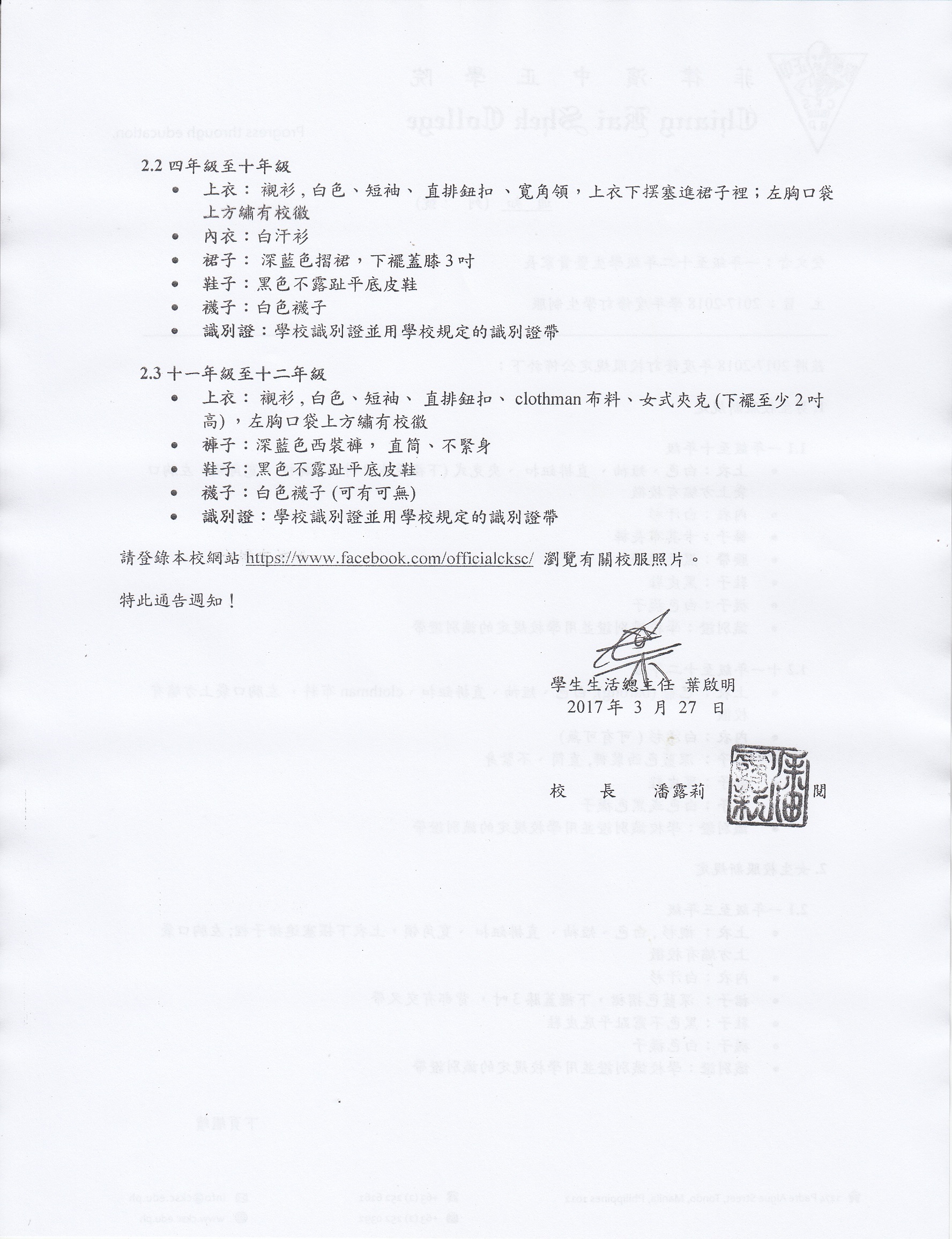 There will be no MAPEH/MAPE classes starting on March 27, 2017 (Monday) in preparation for the final periodic examination.
Please be guided accordingly.