All CKS grade 7 students must report to school on October 3, 2017 (Tuesday) at 12:00 noon for the National Achievement Test (NAT). For students of the said year level, there will be no classes in the morning. Please be guided accordingly.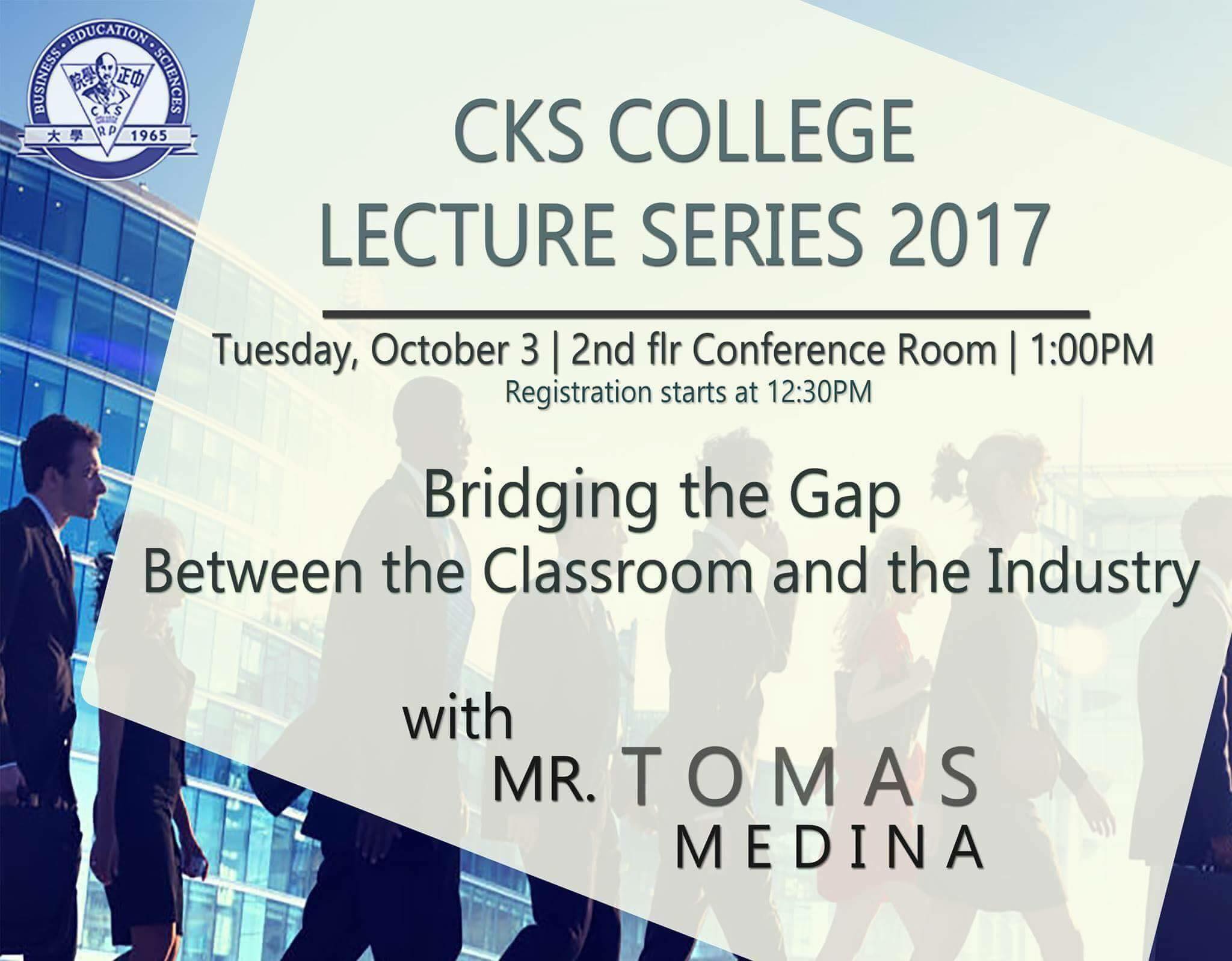 September 12, 2017 5:45 PM
---
There will be no classes at CKS Padre Algue campus tomorrow, September 13, 2017 (Wednesday) as the school needs time to make sure that the environment is safe and clean for the students.
September 15, 2017 6:18 PM
---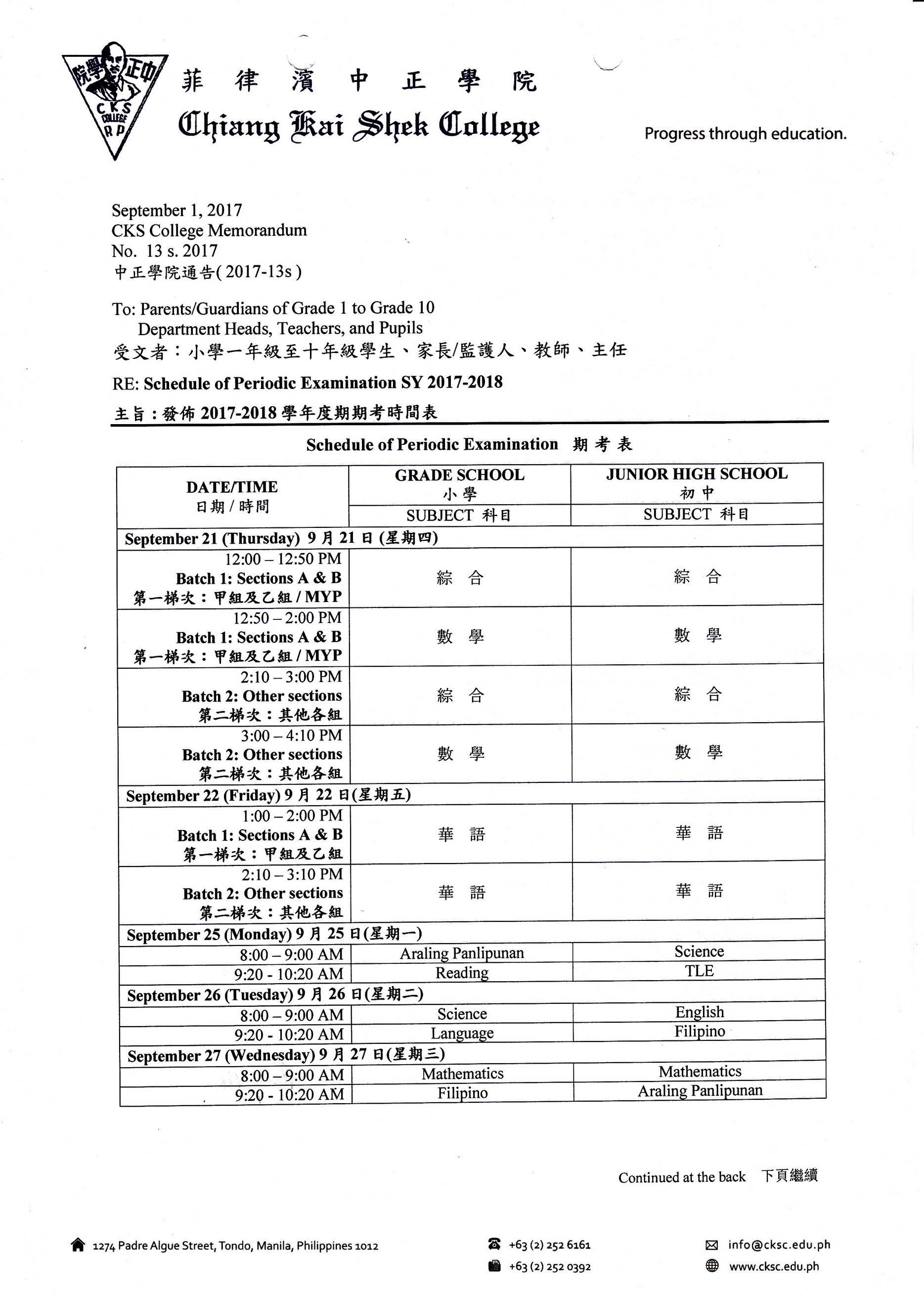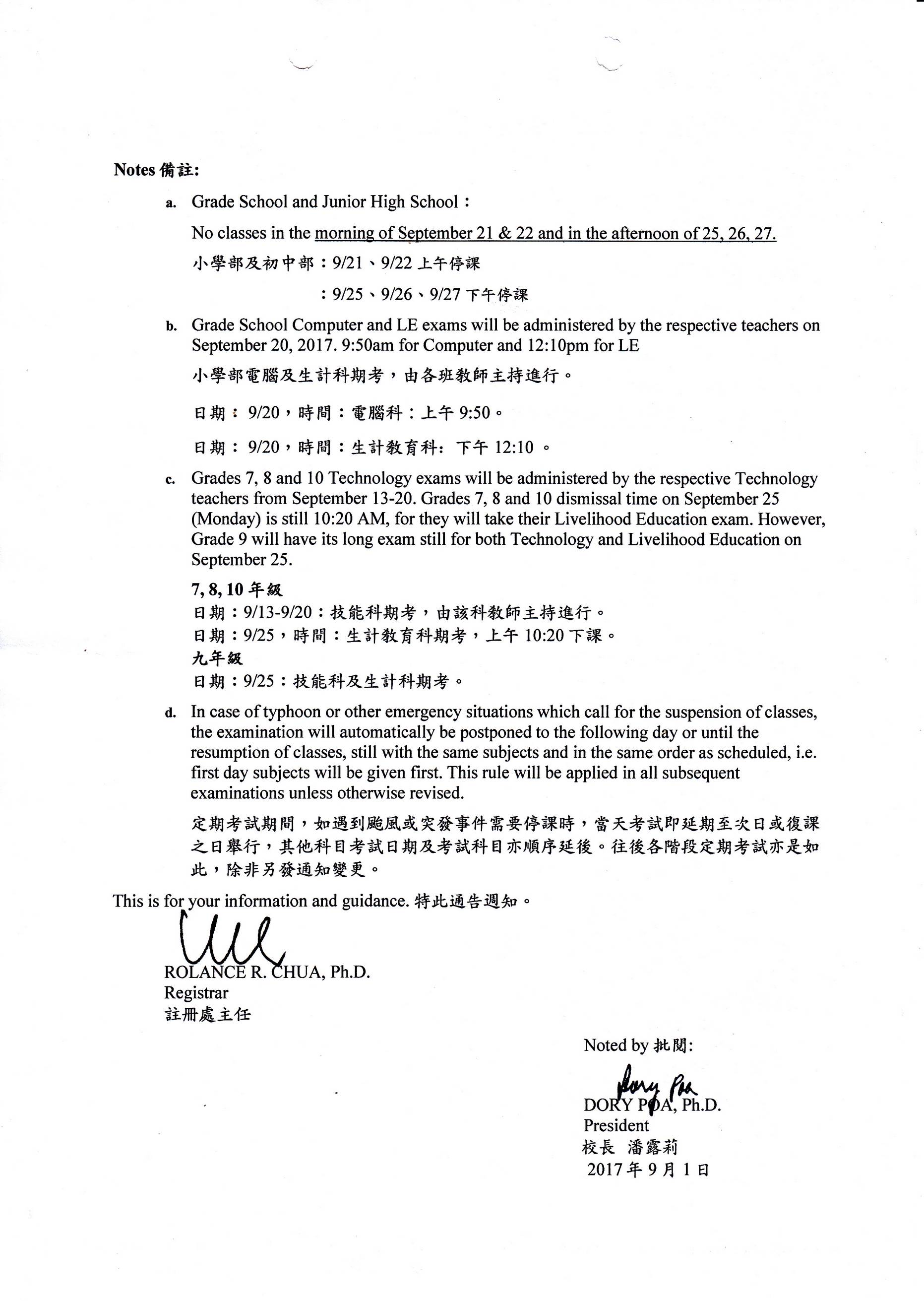 September 11, 2017 9:41 PM
---
No classes for all levels in the city of Manila tomorrow, September 12, 2017 (Tuesday) as per announcement of Manila Mayor Joseph Estrada.