January 10, 2018 10:25 AM
---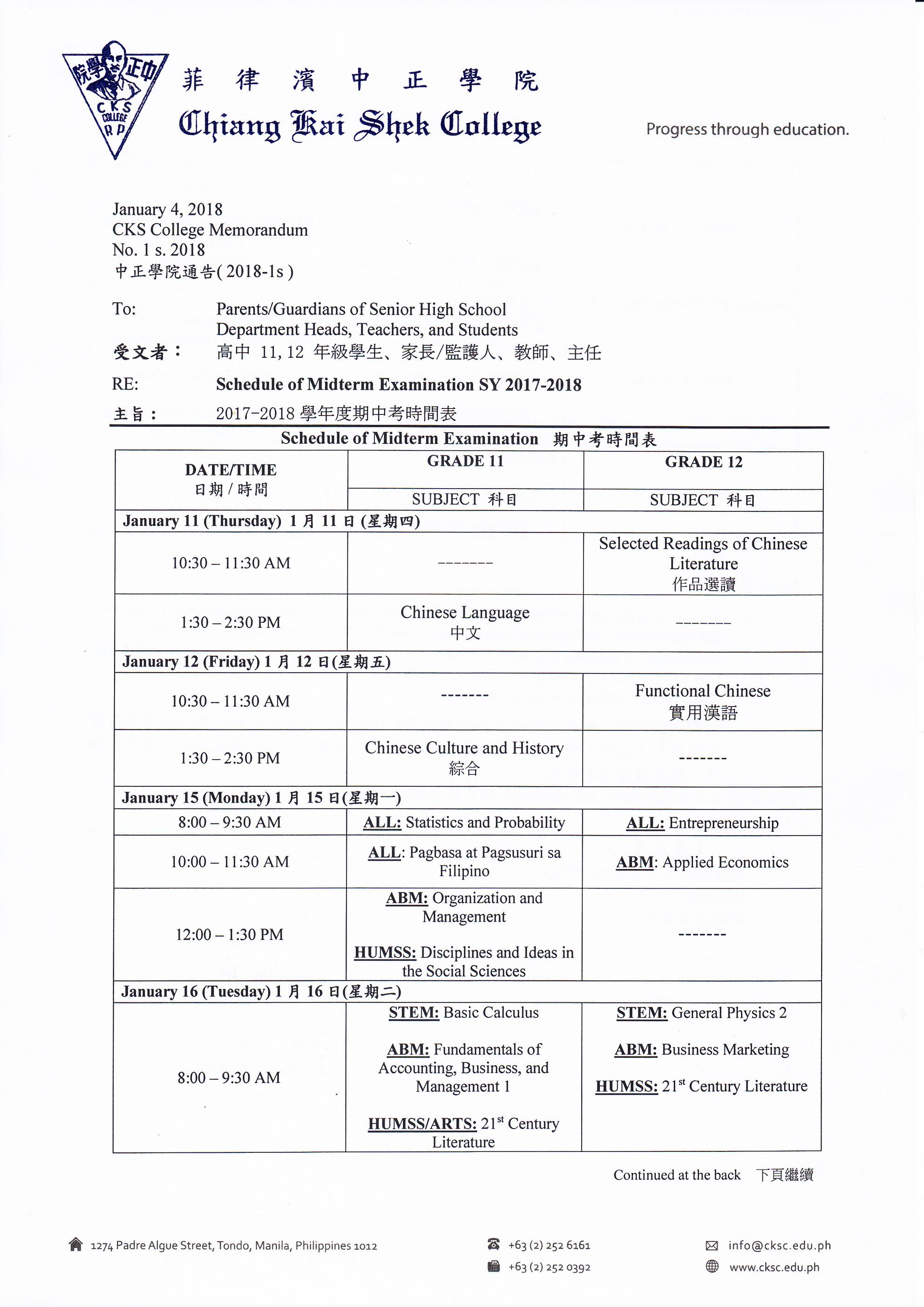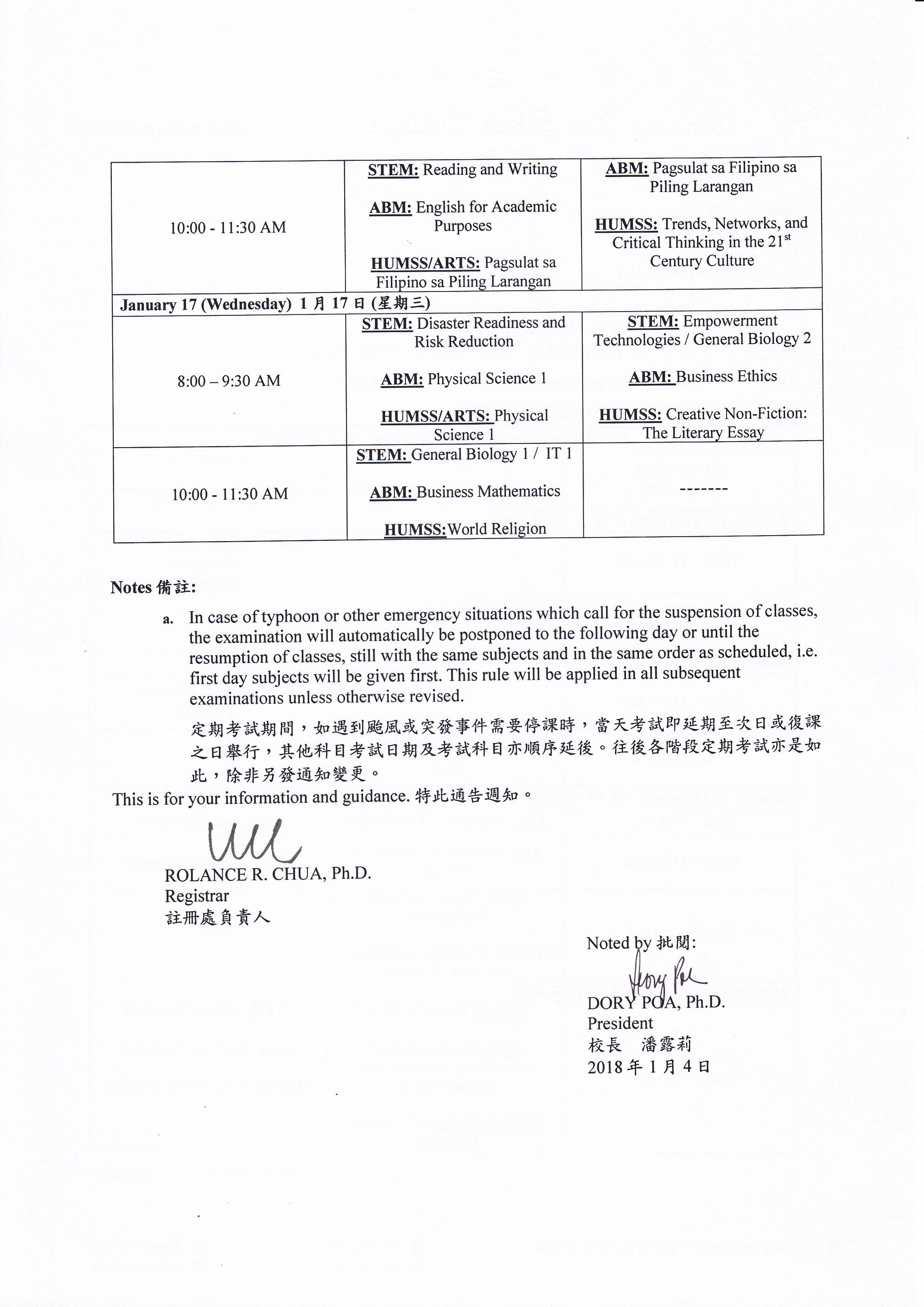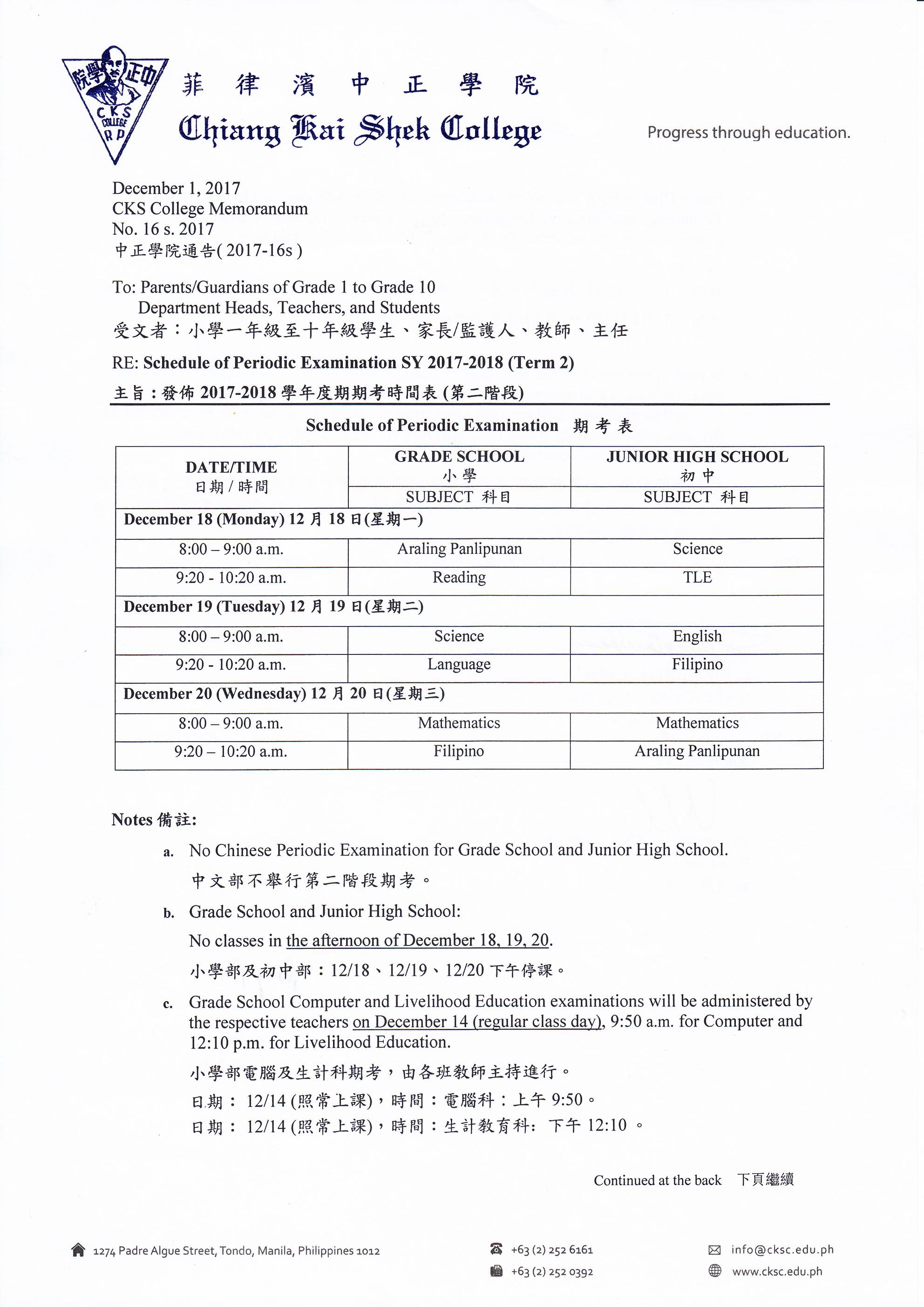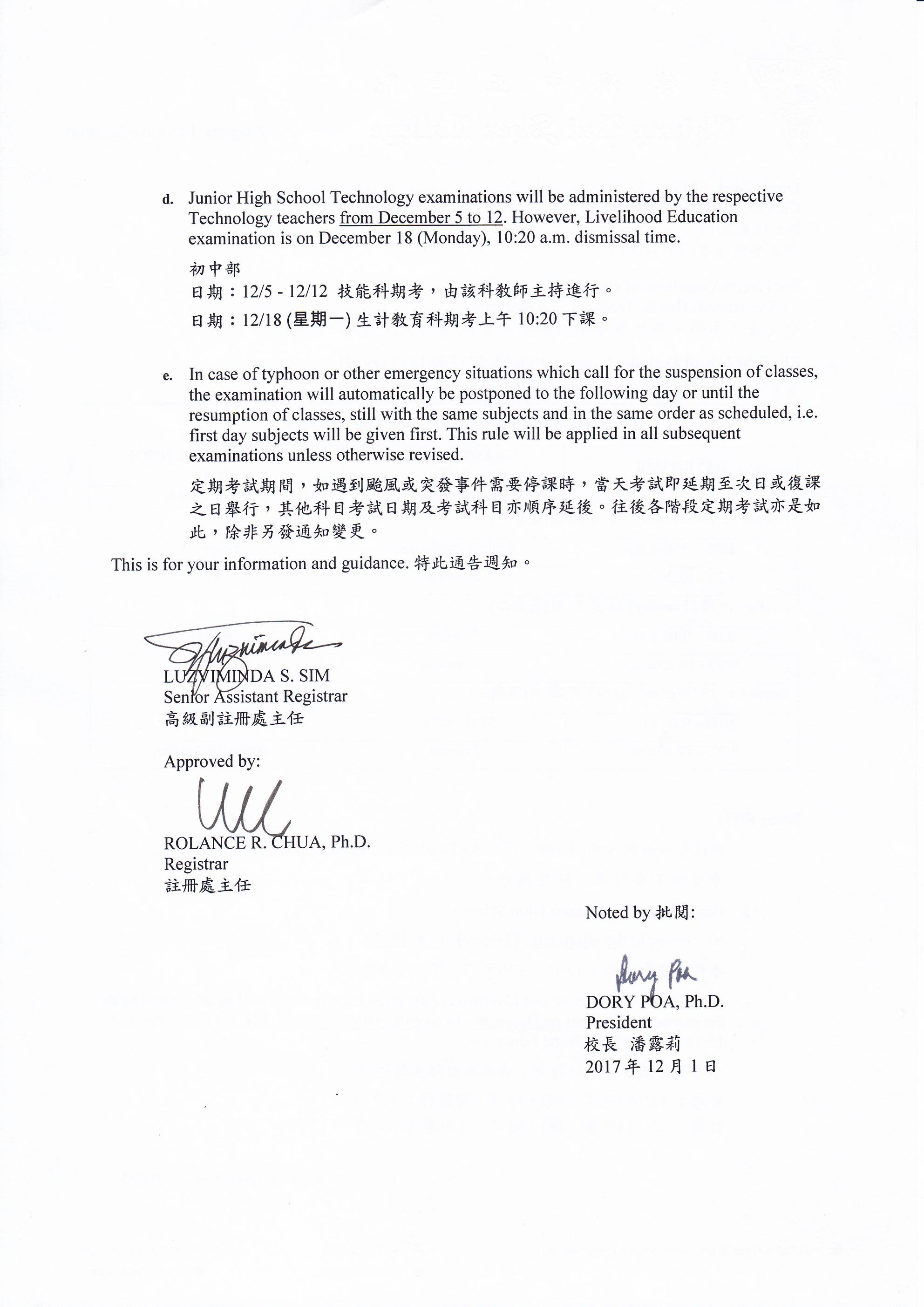 Announcement for all grade school pupils and parents:
What: GRADE SCHOOL ACTIVITY DAY
When: October 26, 2017 (Thursday), 7:30am to 11:10am
Wear: MAPE jogging pants, rubber shoes, and color-coded tee shirt as follows:
Grade 1 - Red
Grade 2 - Orange
Grade 3 - Yellow
Grade 4 - Green
Grade 5 - Blue
Grade 6 - White
Note: This is zero day in the six (6) day learning cycle, so no need to bring books and other materials.
Parents may fetch their children by 11:10am since there will be no classes in the afternoon.
No classes from October 27 (Friday) to November 5 (Sunday).
Classes resume November 6 (Monday).
Please be guided accordingly.
小學部學生暨貴家長,請注意:
「主題」:小學部活動日
「時間」:2017年10月26日,上午7:30 至 11:10
「穿著」:體育課的運動長褲、規定顏色的T-恤、運動鞋
     一年級:紅色
     二年級:橙色
     三年級:黃色
     四年級:綠色
     五年級:藍色
     六年級:白色
「備註」:
一、本日為○學習日,不屬於「六日學習單元週期」,無需攜帶書及學用品。
  下午停課。家長可於上午11:10來校接子女回家,
二、10月27日 (星期五)至11月5日(星期日):放假
三、11月6日 (星期一):復課
特此通告週知。
November 25, 2017 11:21 AM
---
Announcement from the President's Office: We are pleased to inform you that Chiang Kai Shek College application for candidacy for the IB PYP (Primary Year Program) has been approved as of 24 November 2017. The candidacy period will formally begin on 1 March 2018.