CKS College News
In an effort to form a solid foundation in designing the International Baccalaureate® Middle Years Programme (IB MYP) curriculum of Chiang Kai Shek College (CKS College), a select team of faculty from the Senior High School, Junior High School, and Chinese Instruction visited The Beacon School in Taguig City on April 4. 2017. The team conducted a methodical benchmarking of the best practices of the said school by observing classes, talking to the students, and interviewing faculty and administrators.  Present during the visit was the MYP Coordinator of The Beacon School, Mrs. Erica Gancayco, who generously answered queries related to the MYP curriculum and its implementation and even gave tips on how to successfully pass the IB MYP Candidacy period.  The visit concluded with a reflective discussion where the CKS College faculty shared what they have observed and learned, then conceptualized a vision for the successful implementation of the IB MYP at CKS College. The visit was arranged through Ms. Amaya Abiotiz, The Beacon School's Community Relations Coordinator.
 為了讓本校即將參與國際文憑課程(IB MYP)的教師團隊對該課程有更深入的了解, 本校國際文憑教師團於2017年4月4日,前往位於塔吉(Taguig)市的Beacon 國際學校進行實地觀摩,並與該校行政人員,教師及學生訪談。訪談期間該校國際文憑中學課程組長慷慨無私地回答了我們團隊的問題,並與我們分享承辦該課程的經驗以及所面臨的挑戰。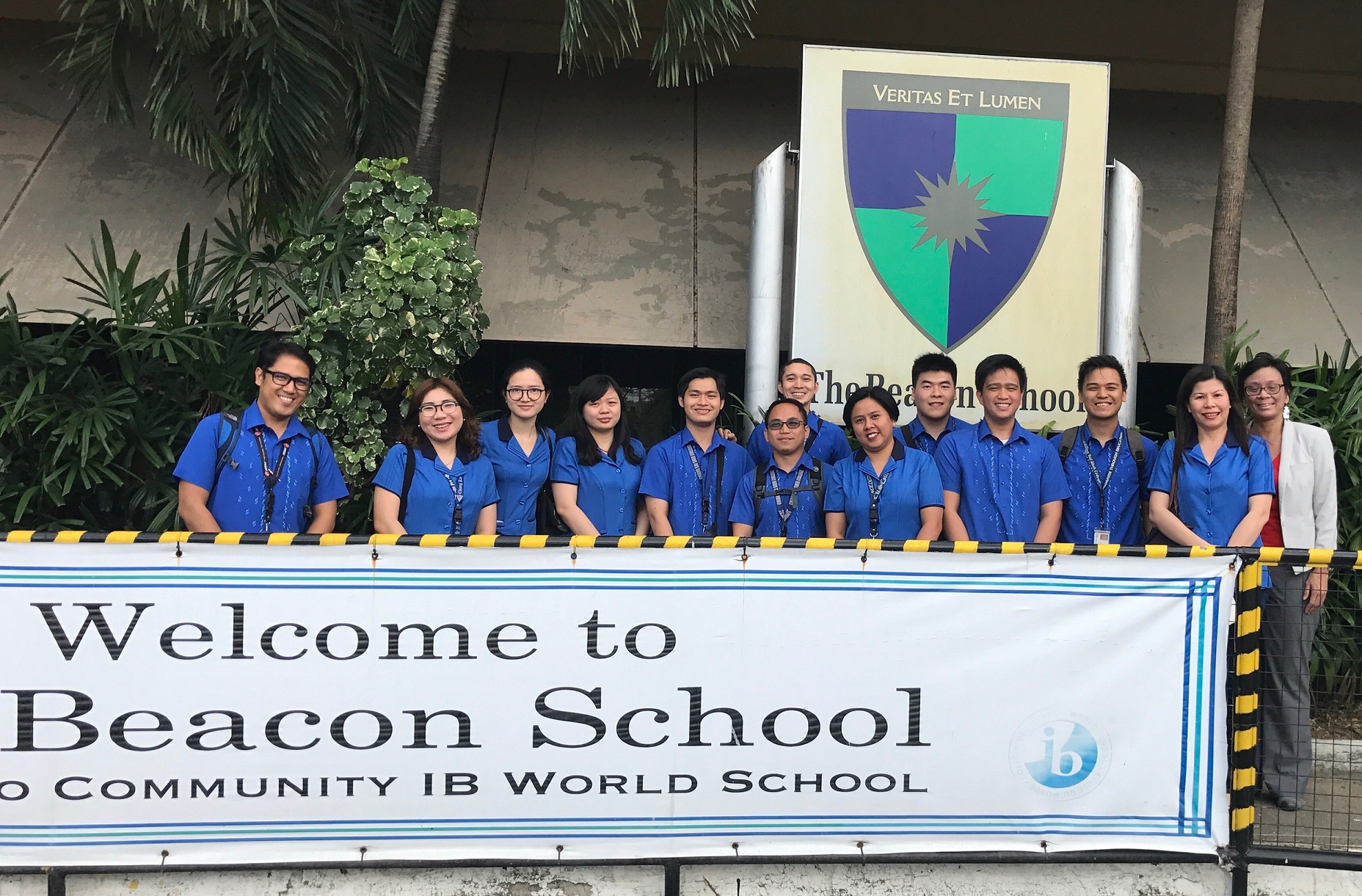 From left: Mr. Alvin Ray Estiva, Miss Dianne Lee, Miss Pan Wei Lien, Miss Susan Sytangco, Mr. Ryan Li Fong, Mr. Vincent Mari Marzonia,  Mr. Glicerio Manalo, Miss Jasmine Lim, Mr. Gillano Lambengco,  Mr. Ron Louie Palacio, Mr. Von Jerick Sy, Ms. Sara Ma, and Mrs. Erica Gancayco (MYP Coordinator, The Beacon School) .