MAPE and MAPEH class schedule for AY 2016-2017
Please note that students must wear complete PE uniform on their respective PE days.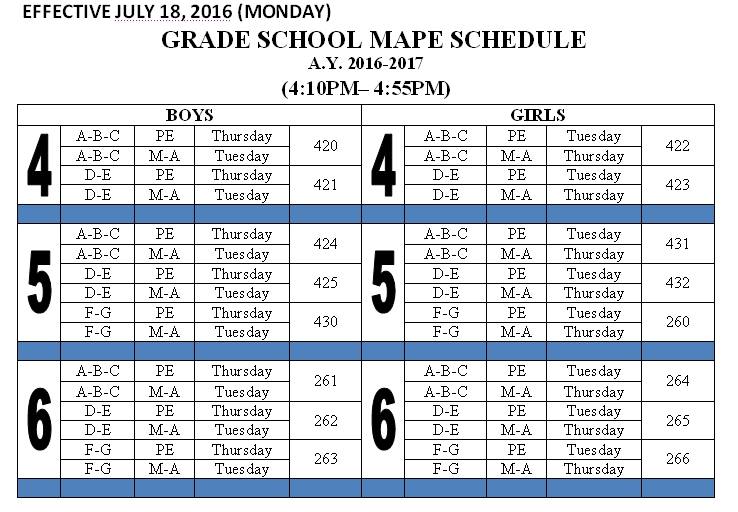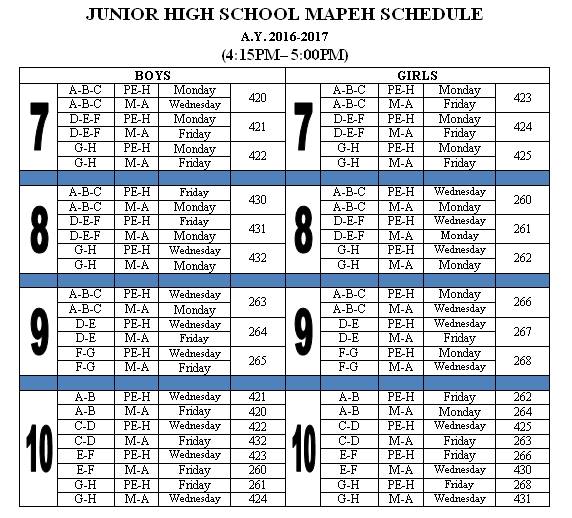 Current grade 7 students are required to take the National Achievement Test (NAT) tomorrow, July 15 (Fri). Said students must report by 7AM at the CKS main campus in complete school uniform with their school ID. After the NAT exam, said students will be excused from their respective Chinese instruction classes.
Students in other year levels whose Chinese instruction are in grade 7 will still have regular Chinese classes.
Students in all other year levels will have regular classes as scheduled.
七年級學生畢、請注意:
明日7月15日(星期五),上午7:00,務必穿著整齊校服,戴上學生證,來主校區Padre Algue報到,參加「全國學習成果測試NAT」。 考試完後,免再上中文課。
中文七年級、英文非七年級學生 --- 仍須上中文課。
其他各年級學生 --- 中英文照常上課。
No classes in all levels on Wednesday, July 6 in observance of Eid'l Fitr or Feast of Ramadan.
Proclamation No. 6, s. 2016, has been signed by President Rodrigo Duterte, declaring July 6 a regular holiday.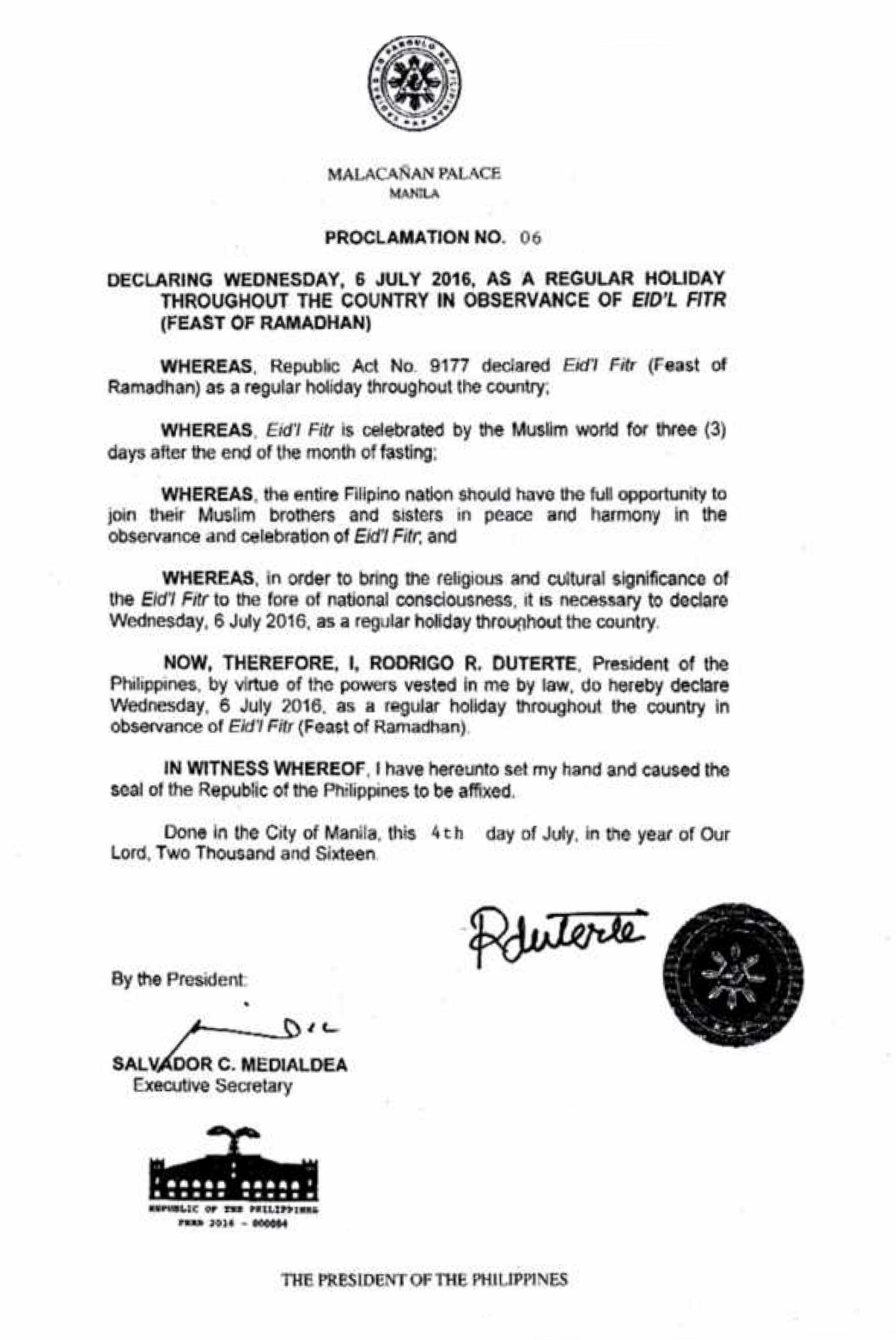 No classes from Preschool to Senior High School in Manila today, July 8, 2016. 
No office at CKS Main Campus except for selected BGF personnel.
GRADE 11 SY 2016-2017
FIRST SEMESTER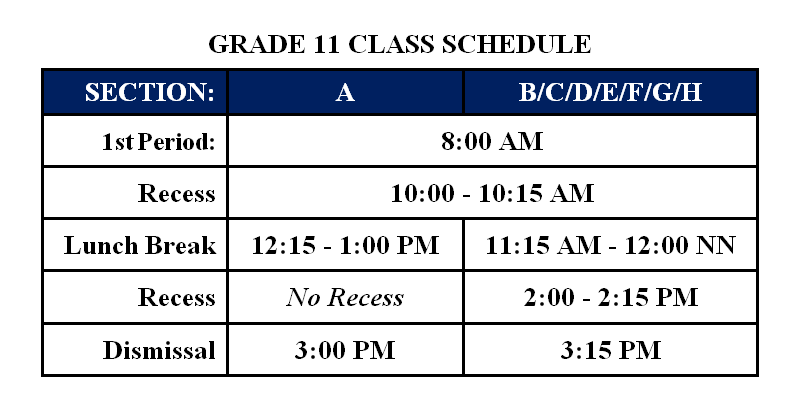 GRADE 12 SY 2016-2017
FIRST SEMESTER